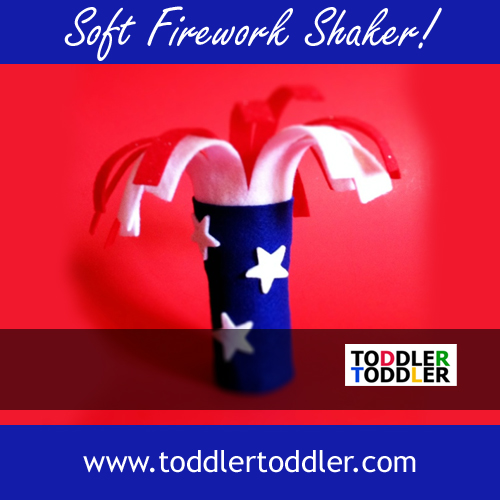 Let your little ones celebrate the 4th of July with their own soft little patriotic firework shaker! All you use for this is a cardboard paper tube (toilet paper or paper towel tube) and some felt! Start with putting some beans inside the tube and tape up the ends. (This will let your little one make some noise when shaking it.)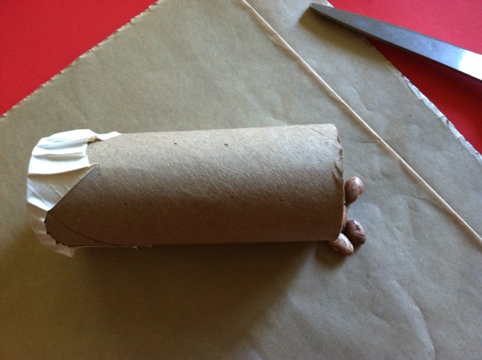 Then take some white and red felt and cut a strip of each color that would go around the tube, leaving about a half inch of the tube uncovered. Cut the red felt just a little bit taller than the white one. Then cut some slits on the end of each piect to make a sort of fringe, this will be at the top of the shaker. ( see photo)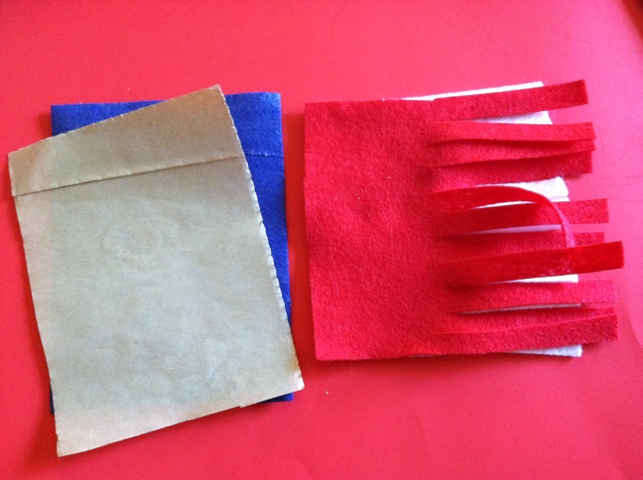 Then take a piece of blue felt with adhesive on back and cut a strip that will go around the tube, overlapping just a bit. Then remove the adhesive backing from the blue felt and stick the white piece to it. ( see photo) (Notice that the piece of blue felt is longer than the white and red felt. This is so that it will stick to the cardboard tube all the way around, securing all the pieces.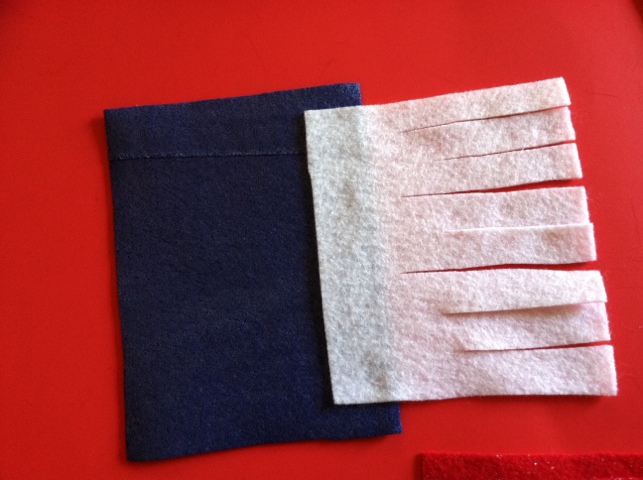 Then stick the red on top so that it sticks to the blue felt sticky side. (see photo)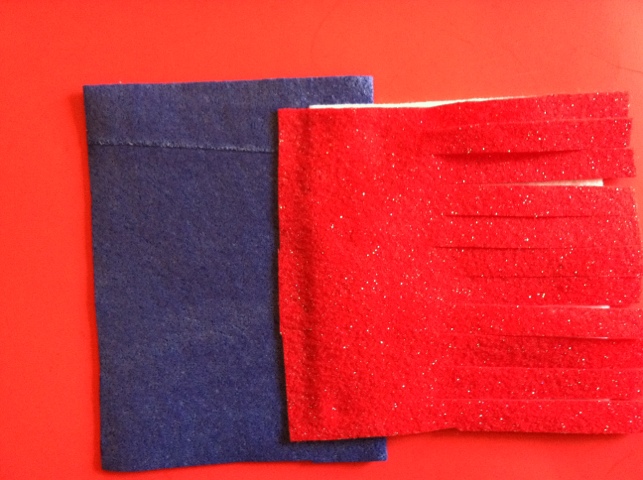 Lastly, you will then take the whole thing and roll the carboard tube on it to stick cover it.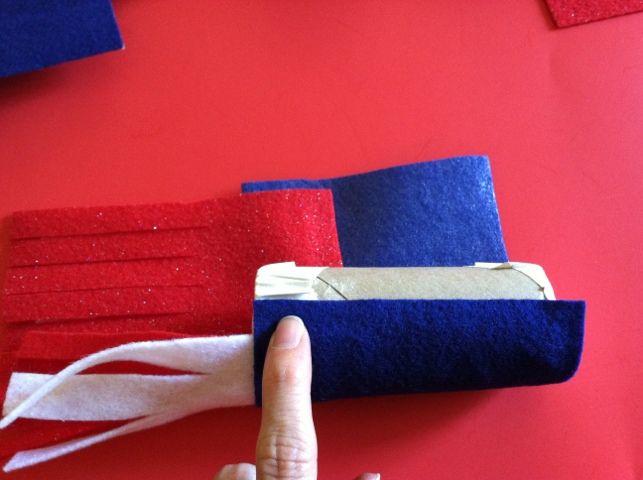 I added a few felt star stickers that I found at the craft store to make it just a little more festive. :)
Related posts: