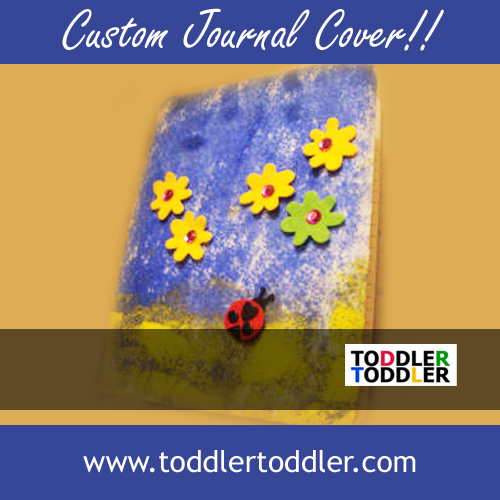 Back to School time!
Let your little ones help to create a one-of-a-kind journal for that older sibling or special relative. Or create your own journal to write down all those special sayings that make you chuckle! It's really easy to make one of these and your child will have so much fun.
All you need is to get a sheet of stiff white felt that has adhesive on one side. ( I found mine at Michaels). Then trace the outline of the cover of a simple composition book on the backing. (with all the Back to School Specials you can get one of these composition books for under a dollar!)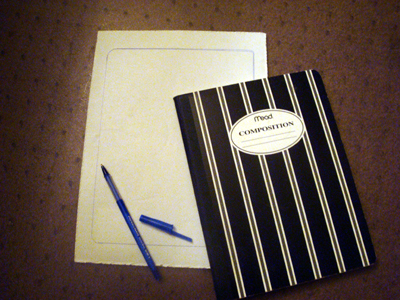 Now turn it over to the felt side and let your child paint with tempura paint on the felt side, or with markers to make a special picture or design.  When she is done with her masterpiece let it dry.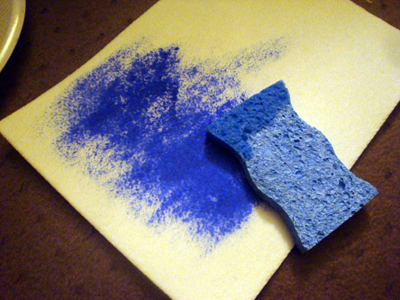 Then cut on the outline you drew on the backing and then remove the backing to stick it to the front of the composition book. Beautiful!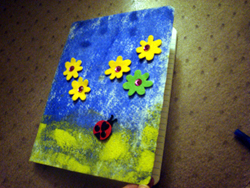 Then you can add some embellishments like I did if you want. (Please be careful with little ones so that they don't try to put the embellishments in their mouths.)
Supplies Needed:
 – stiff felt with adhesive backing ( white)
 – tempura paint with paint brush or sponge, or markers
 – pen to trace outline
 – scissors to cut
 – embellishments ( purchase a pack of cute felts, or make your own!)
Related posts: