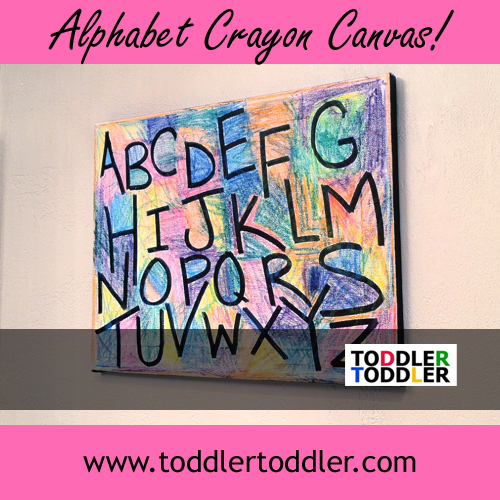 Quick Canvas art with Crayon! –
Have some fun making a cute alphabet canvas piece of art with your toddlers / preschoolers! For this, I just used a small blank canvas from a craft store. I first used a pencil to map out the the letters and then used a permanent marker to write out the alphabet.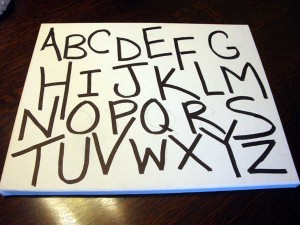 Now for the fun part. Color with your little ones and make it look pretty with all sorts of crayons! You might want to stick a book underneath the canvas so that you have something harder to color on. After you are all done coloring, I used the permanent marker again to color the border around the sides all black. (I used a 11 x 14 canvas for this photo, but you can try any size you want. There are even really small canvases you can try first.)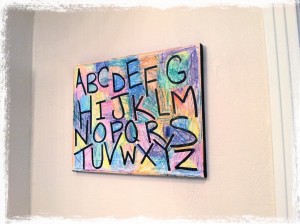 Supplies Needed:
– Blank canvas
– permanent market
– crayons!
 Tips/Suggestions:
– You can review the alphabet letters as you color around them.
– You can review the different colors of crayons that you are using.
– You can use a special name or saying instead of the alphabet.
Related posts: