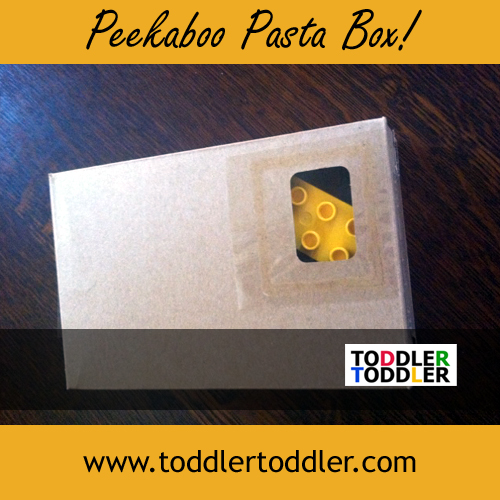 This one goes along with the easy Envelope Peekaboo quick toddler activity, but just using a pasta box with a window.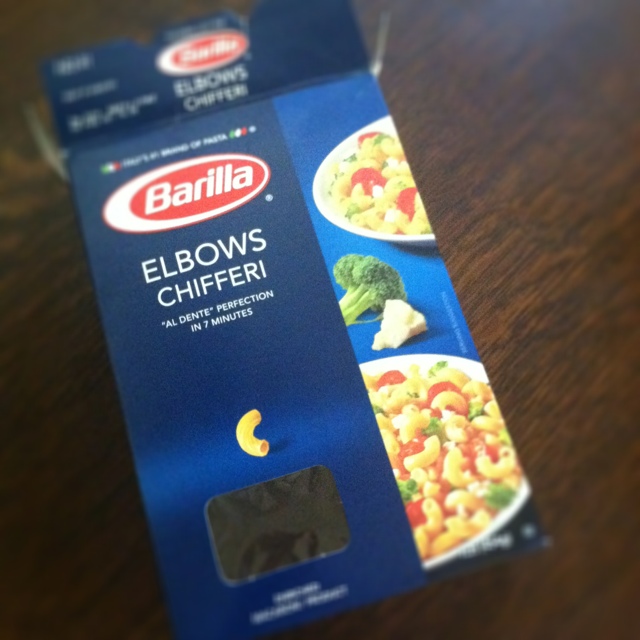 I took a regular pasta box and turned it inside out and taped back together. ( this is optional, but I felt that the out side of the box was just too busy.)
Then just put in a safe toy or printout a picture and put inside the box and tape up. Let your toddler move or shake the box to find out what is inside by getting it to show up in the window.
Does your toddler like pasta? Which one is his/her favorite? Comment below!
Related posts: