Easy Fun Egg Painting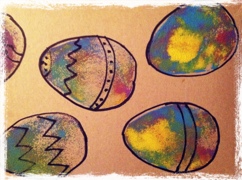 All you really need for this is a dish scrub sponge and some paint. Start with drawing an outline of an egg on the sponge and then cut it out.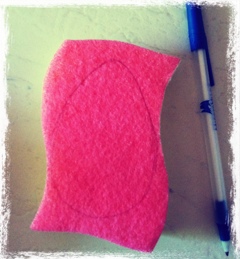 Then put some paint on a plate and let your toddler dip the sponge in the paints to mix them up and cover the egg stamp. Then just start making stamps with the sponge, using all sorts of different color paints.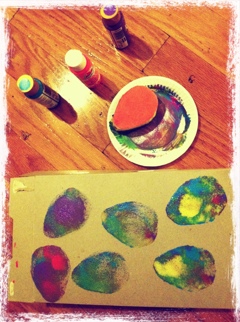 After the paint has dried you can draw an outline on top of the egg stamps!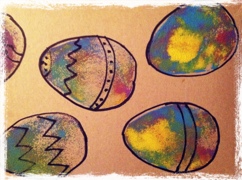 You can even make some nice last-minute placemats or wrapping paper.
Related posts: