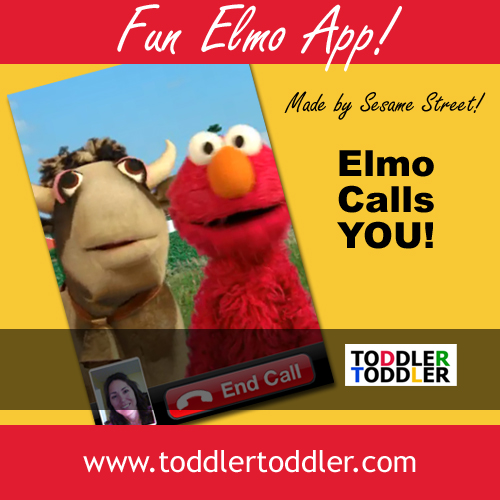 Elmo is cute, isn't he. Well I discovered this fun little app that you can download to the iPhone for just 99 cents and enjoy some time with Elmo right at your fingertips! I think of the long lines of waiting at the grocery store, or airport where you can arrange for Elmo to call your little one in just a couple swipes on your phone. :)
In this app you can schedule calls from Elmo too, so maybe before bedtime or in the morning? It comes with some basic calls and if you want to you can purchase some different specialized sets of calls, but I think it makes sense to just spend the $4.99 to get all the call sets. There's one for visiting the doctor, dentist, going to the potty, bedtime, getting dress, alphabet letters, and others.
Here's the link to the iTunes Store: Elmo Calls – Sesame Street .
Enjoy some moments with Elmo…oops I gotta run, he's calling right now to sing Farmer in the Dell with me! :)