Kristen B attended the webinar we had a few weeks ago and posted on Facebook the next day: " I really enjoyed the webinar last night. The technique has been working like a charm today. Thank you for setting it up!" 
As parents, I think we all want to raise our children so that they will be loving, happy humans. Different methods work for different families. Just as I mentioned in this post about how you can enjoy time with your little ones and you don't need to compare your child to another child, also remember that there is no need to compare yourself to other moms, dads, or teachers. We all have different lives with different pasts. You are the best person to be you and no one else can do it any better than you.
With that in mind, I'm also intrigued to hear what others are doing and what clever tricks they use that work for them. I feel that I can always learn a little something, and if I don't think it works for me, at least I confirmed that what I'm currently doing is the path to take for now.
So, if you missed the last webinar we had with my friend Amy McCready, don't worry, she has offered to do another one for us next week (since we had to close registration early on the previous one because we reached the maximum limit). Amy speaks all over the US, and on talk shows offering some great ideas to think about when you make your family decisions on discipline.
Here's the info: ( Note: Based on the response we had for the last webinar, sign up while there is still room! :) )
 

Special Webinar for Toddler Toddler on
Tuesday, July 24 at 9:00pm (EST) USA

 

Get Kids to Listen Without Nagging, Reminding or Yelling

If you're tired of nagging, reminding and yelling to get kids (ages 2-16) to listen – this session is for you!
Learn easy to implement strategies to correct misbehavior and reclaim the calm voice you had before kids.
Discover proven tools for your most frustrating discipline dilemmas including the 5 R's of Fair & Effective Consequences.

So all you need is your computer. (No webcam required.) You'll see and hear Amy on your screen and you can even ask questions and she'll make them part of the presentation. Parents RAVE about this session. I've already used some of the tips I learned from Amy!

 

Webinar seating will be limited so learn more and

RSVP

now! I'll look forward to welcoming you. ( Feel free to share with friends and family.)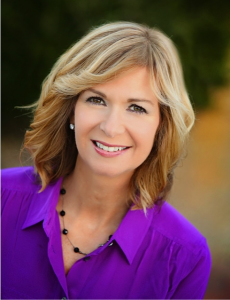 Here's Amy McCready's Bio:
Parenting expert Amy McCready is the Founder of Positive Parenting Solutions and a "recovering yeller." She is a champion of positive parenting techniques for happier families and well-behaved kids. Amy reaches a worldwide audience with her Positive Parenting Solutions Online course and is a frequent guest on the TODAY Show and has also appeared on Rachael Ray, CNN, Fox & Friends, MSNBC, and elsewhere. In her most important role, she is mom to two teenage boys.
GIVEAWAY! :)
Comment below if you think you plan to attend or if you have a question/comment about the webinar or topic! (I'm going to run a giveaway for some fun prizes, so comment if you want to be entered. :) )
Related posts: