At the last webinar we had with Amy, there were so many fans saying how much they enjoyed it and the tips she provided.Most of the past attendees just felt comfort in hearing from the other attendees in the chat room expressing the same concerns and experiencing the same issues/situations.
So we've planned another webinar for you all so if you weren't able to make it the last time, you might be able to attend this one.
Come and join us!
Here's the info: ( Note: Based on the response we had for the last webinar, sign up while there is still room! :) )
Special Webinar for Toddler Toddler on
Thursday, Oct 25 at 9:00pm (EST) USA

Get Kids to Listen Without Nagging, Reminding or Yelling

If you're tired of nagging, reminding and yelling to get kids (ages 2-16) to listen – this session is for you!
Learn easy to implement strategies to correct misbehavior and reclaim the calm voice you had before kids.
Discover proven tools for your most frustrating discipline dilemmas including the 5 R's of Fair & Effective Consequences.

So all you need is your computer. (No webcam required.) You'll see and hear Amy on your screen and you can even ask questions and she'll make them part of the presentation. Parents RAVE about this session. I've already used some of the tips I learned from Amy!

Webinar seating will be limited so learn more and

RSVP

now! I'll look forward to welcoming you. ( Feel free to share with friends and family.)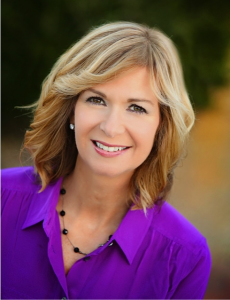 Here's Amy McCready's Bio:
Parenting expert Amy McCready is the Founder of Positive Parenting Solutions and a "recovering yeller." She is a champion of positive parenting techniques for happier families and well-behaved kids. Amy reaches a worldwide audience with her Positive Parenting Solutions Online course and is a frequent guest on the TODAY Show and has also appeared on Rachael Ray, CNN, Fox & Friends, MSNBC, and elsewhere. In her most important role, she is mom to two teenage boys.
Related posts: