Toddler-Mommy Seesaw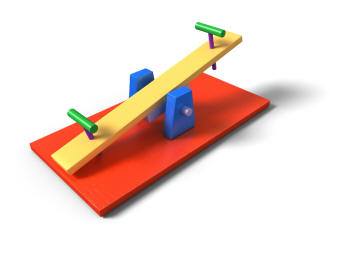 Naturally this doesn't have to be with mommy. But we know that mom's love to get in some exercise whenever possible! Sit on the floor with your legs bent in front of you and your feet flat on the floor. Then have your toddler sit facing you on top of your feet. Have her straddle your feet and then hold on to her hands. Now lean back as if doing a sit up and raise your feet  a bit, lifting up your child. Then rock back putting your feet on the floor again and your back sitting up straight. Your child should go up and down like on a seesaw! You can do this several times until your stomach tires or your toddler has had enough!

Supplies Needed-
– your toddler and you!

Tips/Suggestions-
– Be sure not to strain your self
– You can put pillow around yourself if you fear that your toddler might fall off and get hurt!
Related posts: