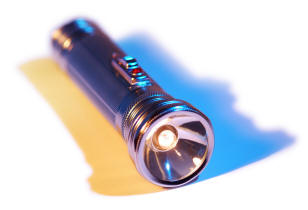 Night Light Clothes!
Take a small flash light and different articles of clothing. Put the articles of clothing on the floor spread out. Next turn the flash light on and place it inside one piece of clothing. Then dim (or turn off) the lights and ask your toddler to find the flashlight. Ask him if it is under the shirt? or in the sock? or inside the hat? After he finds it then let him put it in something and let you look for it! You can also play with two flashlights and two of each article of clothing. Then you put the flashlight in a sock and ask your toddler to do the same thing. Then turn off the lights and ask him again if he can see where the flashlights are!
Supplies Needed-
– flashlights
– toddler clothes (or adult clothes)
Tips/Suggestions-
– Talk about what colors, patterns, or pictures are on the clothing, using the flashlight to highlight them.
– Talk about how the clothes look a little different in the dark.
Related posts: