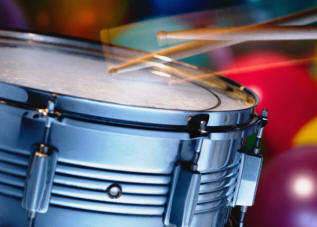 Toothpaste Box Drumsticks
Let your toddler make some noise and get into the rhythm! Take a couple of empty toothpaste boxes and fill one with a couple of plastic toddler spoons and the other with some dried beans or coins. Then tape them shut on both ends so that they won't open. Give them to your toddler and let her hold one in each hand and bang them on the floor or on a homemade drum set made of boxes.

Supplies Needed-
– 2 empty toothpaste boxes ( or of similar shape or paper towel tubes)
– plastic spoons, beans, coins, anything to make a rattling sound inside the boxes

Tips/Suggestions-
– Talk about the different sounds your toddler hears.
– Put on some funky songs to play along with and help your toddler bang to the beat! 
Related posts: