Toddler Connect the Dots!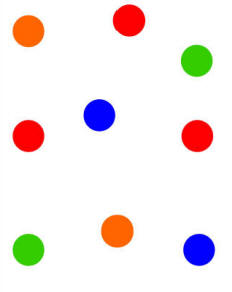 Let your toddler start practicing how to connect the dots with this sheet of large colorful dots. It's a great activity for you and your toddler.
Print out the page and first show your toddler how to draw with a crayon from one dot to another dot, then let her try it! Talk about each color that you are drawing to and from.
Draw smiley faces in the middle and add bodies to them if you want. Make it fun and interesting!
Supplies Needed:
Tips/Suggestions-
It's okay if your toddler doesn't actually "connect the dots", just let him/her be creative and have fun trying.
You can also show him/her how to draw a straight line or a curvy line between the dots.
Related posts: