FUN Crayon Outlines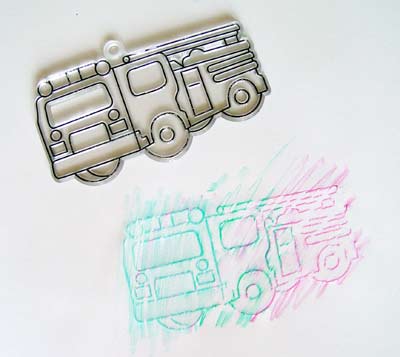 Let your toddler be a real artist with this activity! You can find some plastic suncatchers at most craft or superstores. Put them under some paper and let your toddler rub some crayons over the suncatcher. He'll see the magic of the outline from the suncatcher underneath appear before his eyes. It's almost like making your own coloring book.

Supplies Needed:
– paper
– plastic suncatcher
– crayons

Tips/Suggestions:
– While your toddler is uncovering the picture, mention what you see as they appear. (Ex. Look Joey, there's a wheel you just found)
– You can tape the back of the suncatcher to a piece of cardboard or the craft table before putting the paper over it so that the suncatcher doesn't move while your toddler draws on it.
Related posts: