Toddler Valentines!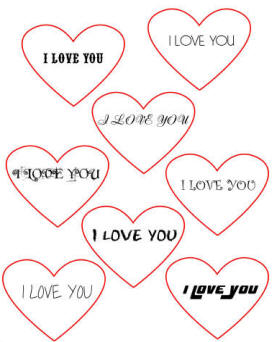 Print out the sheet of hearts to the right. Then let your toddler color the sheet with crayons or markers and then cut them out for her. Next print out 8 small photos of your toddler and cut them to fit at the bottom inside of each heart. Let your toddler glue them to the heart. Put each one in an envelope and send to that special relative or friend. The are great to give to other toddlers too!

Supplies Needed-
– printer to print the sheet of hearts
– small photos of your toddler
– envelopes
– scissors

Tips/Suggestions-
– Talk about the letters in "I LOVE YOU".
– Give you toddler a hug after she glues each photo on the heart!! Make it fun!!!

Related posts: