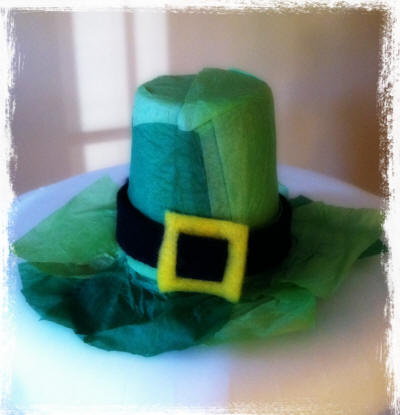 Easy Little Leprechaun Hat! – 
This really is easy and all you need is a small plastic cup (dixie cup size), some tissue paper, a paint brush, and water! You'll also need some felt to make the black band and buckle if you want to add that.
So start with your tissue paper and cut out strips about 1.5 inches by 4 inches long. ( It might depend on the size of your cup.) Then get a small bowl of water and a paint brush for your little one to use. Put the plastic cup upside down on a plate, then start by placing a piece of the tissue paper with one end of a strip on top of the cup and let your child use the paint brush to "paint" with water on top to get the tissue paper to stick. Then paint down one side, so that the other end of the tissue paper strip goes flat on the plate. It's good if it wrinkles a bit, this is what will keep the papers "glued" together with out the need for glue.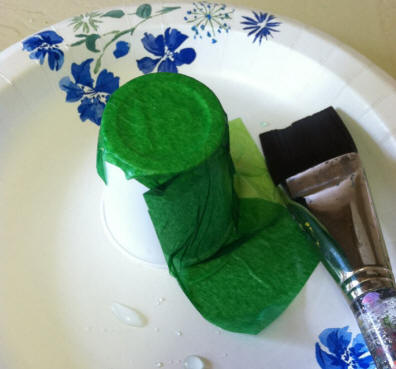 Keep adding more and more strips around the cup so that you cover the whole cup and end up with a couple layers of tissue paper.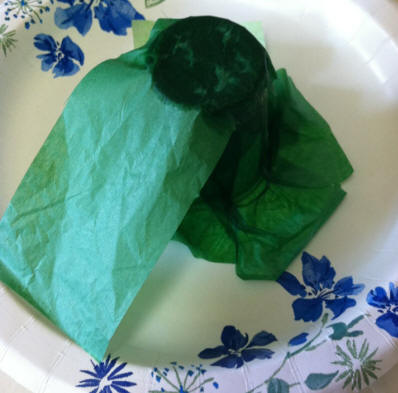 Let your little one "paint" it with water on a paint brush to get all the tissue paper strips wet and stuck to the cup. Again wrinkles are ok and good.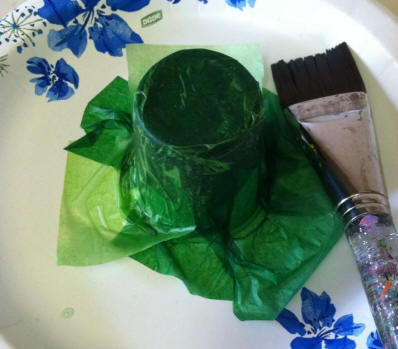 Let it dry and then you can add a black felt band around with a yellow buckle to finish it off, using glue to secure the ends in place. (For the buckle, take a yellow piece of felt cut in a small square and then cut two slits to weave the black belt through.) After it is dry, you can keep the cup in, or if it you are careful, you can remove it from inside.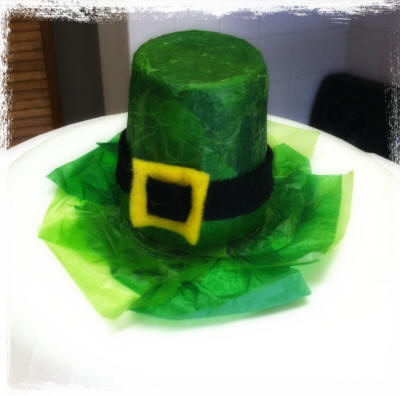 Supplies Needed:
– Tissue paper
– water
– paintbrush
– Small plastic cup
Tips/Suggestions:
– You can do this with a big plastic cup also! Just cut bigger and longer pieces of tissue paper.
– maybe you'll find a pot of gold if you wear your new leprechaun hat! :) lol.
Related posts: