Create a fun colorful springtime painting with your kids…yes, you get to paint too! You can do a few steps at a time and let it dry in between if you like.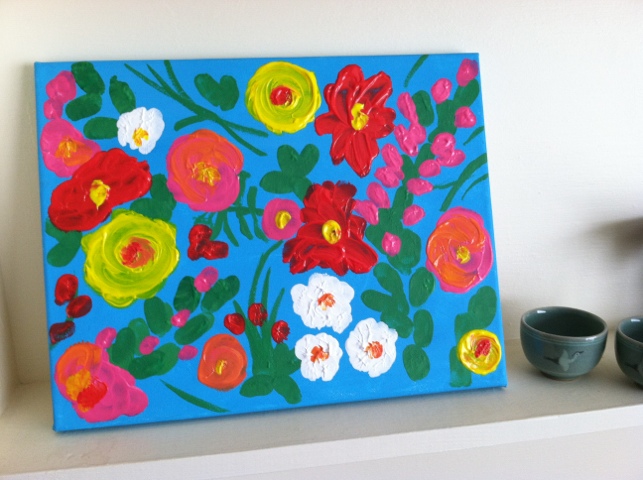 So I saw this Lilly Pulitzer dress at the mall last weekend and loved the pattern, so I thought…let's try that with finger painting! :) So here it goes.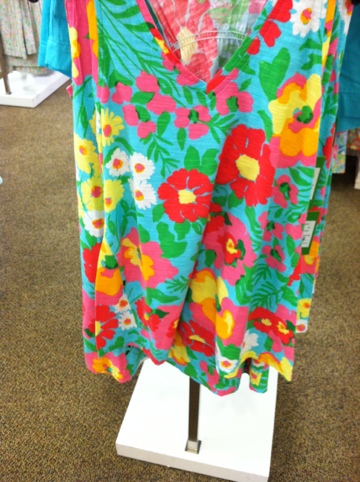 I had some leftover small canvases from a pack that I purchased at Michael's a while back. (And by the way, if you don't already, you should download the free Michael's App so that you can pull up coupons right from your phone when you shop!)
I gathered some paints that I thought I'd need: light blue, red, white, yellow, and green were the basics and I mixed them to match some colors in the dress.
So start with just the light blue and paint the entire canvas. Let your little one help to paint with a brush or just with fingers and hands.. if you dare. lol.  Let it dry a bit before going further.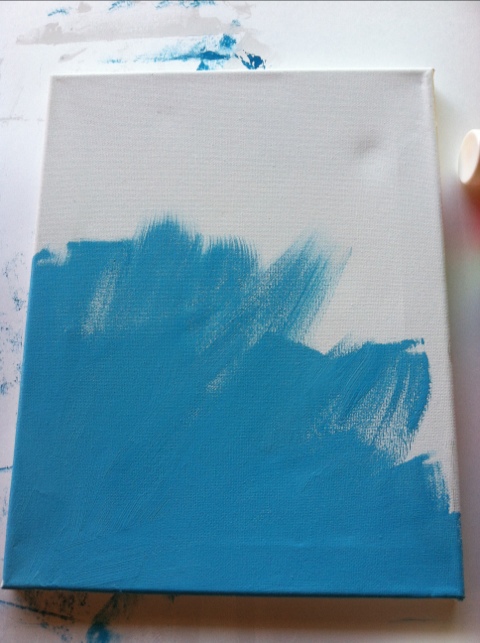 Then use some green paint to make some thumb and finger prints as the leaves. You can also use a brush to make some lines.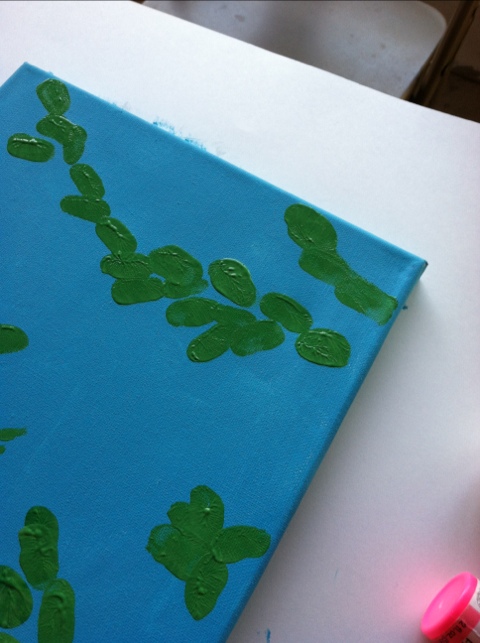 Next squirt a little bit of yellow paint in a few places. (This works best with the thick acrylic paints, instead of the runny craft paints.)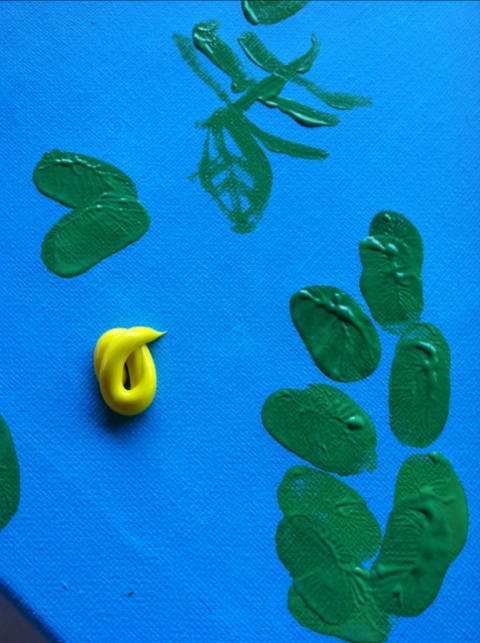 Let your child push the drop (pile) of paint around into a circle.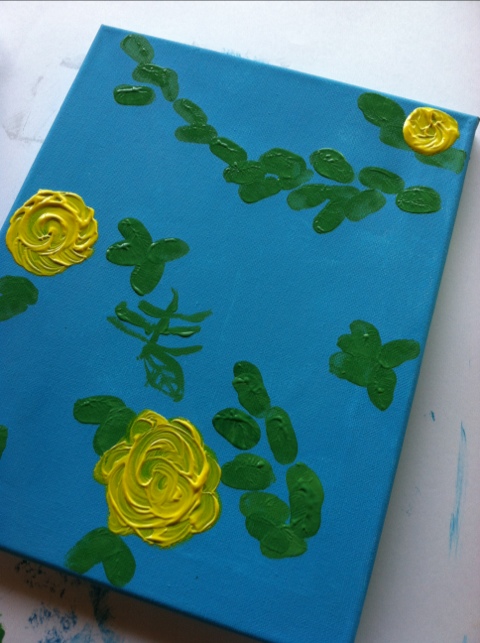 Let it dry a bit if you like and then do the same with the white paint.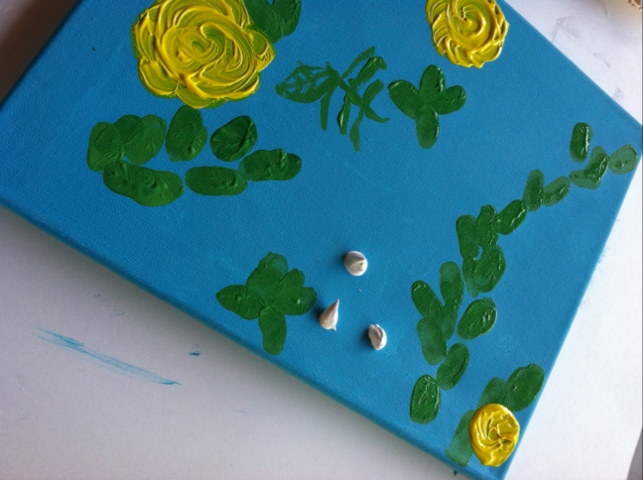 And then use fingers to push it around: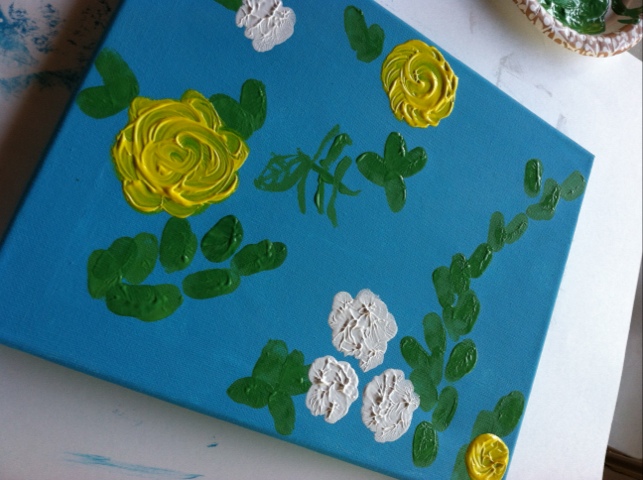 Repeat with the Pink paint and also add a few pink finger/thumb prints around the leaves.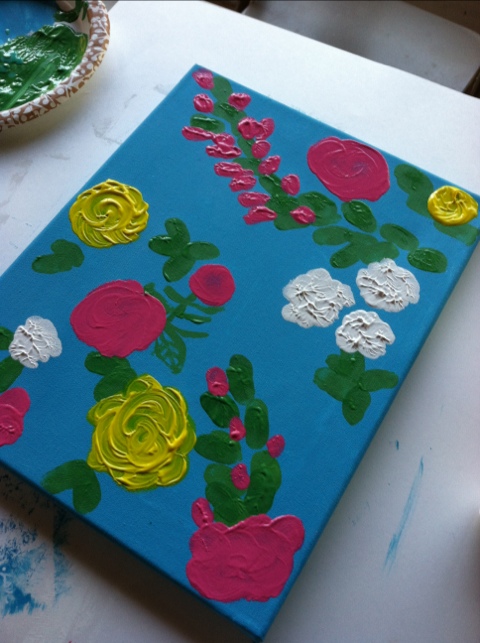 I then made an orange and added a few drops to the middle of each color flower  just to mix and add some colors here and there.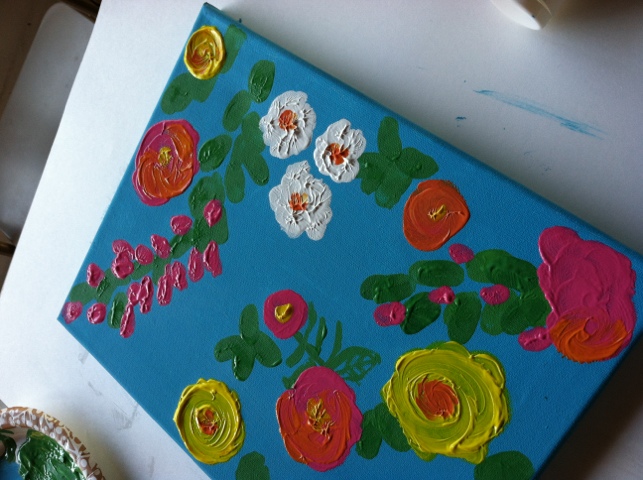 Then made a soft red and blotched the paint on in big areas and used fingers to spread around. Also added in a few more green thumbprint leaves here and there to fill in the background. You can use a paintbrush to make some grass like pieces. (optional)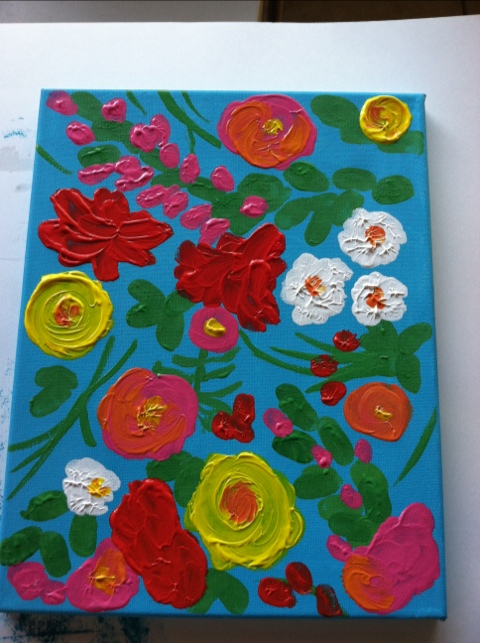 Lastly, after it had dried a little, I added just a dot of yellow to the middle of the red flowers and used fingers to dab it a bit.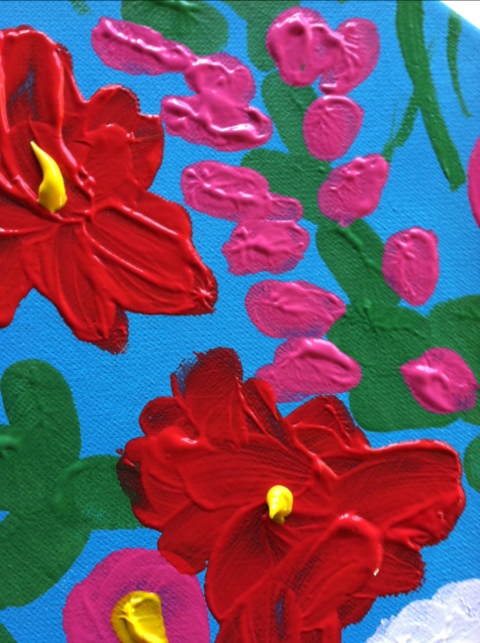 Here's the final masterpiece. :)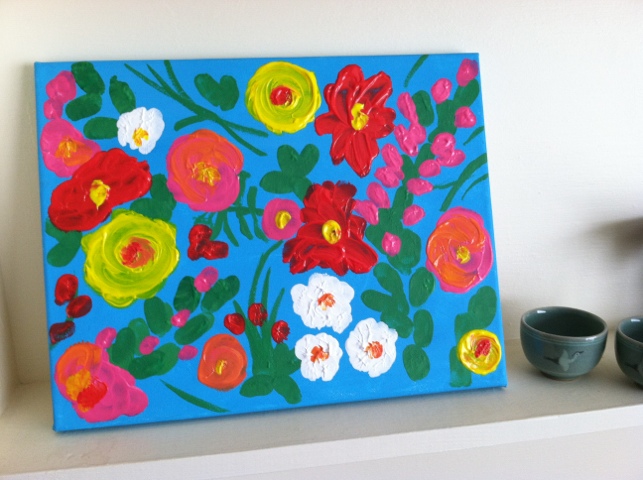 I'd love to see how yours turn out. Post it to our Facebook page! :)
Related posts: