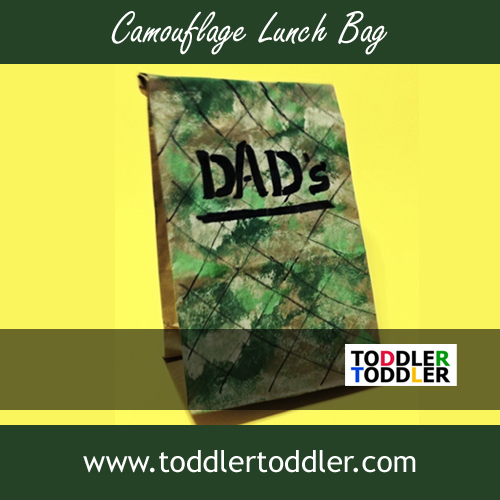 Hey Toddlers! Do you need an easy craft activity to make a gift for Dad? ( or anyone?) Why not take a few minutes to make some custom camouflage paper lunch bags. Dad can take them to work and no one will touch them!
All you need are a few small paper lunch bages and some paint. For a green camouflage you'll need some dark green, a lighter green, and a light brown. Then all you need to do is use a sponge and dip it in the dark green paint and stamp it around the bag. Next do the lighter green, and lastly do the light brown. Perfecto. That was easy wasn't it?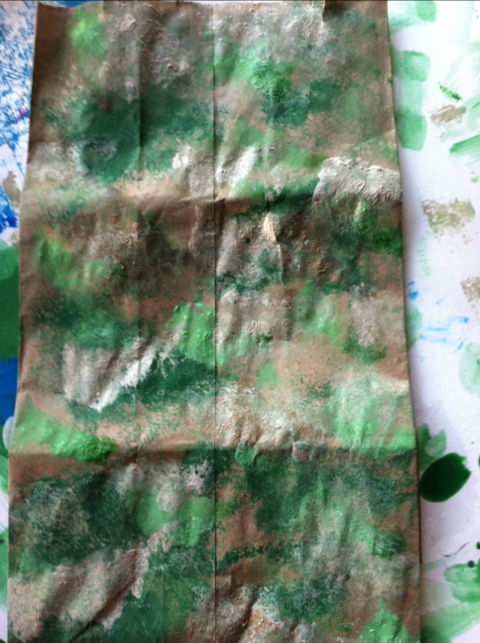 Now if you want you can use some black crayons to scribble over it and write Dad's name on it, or ask mom to help out. :)
Have fun!
Related posts: