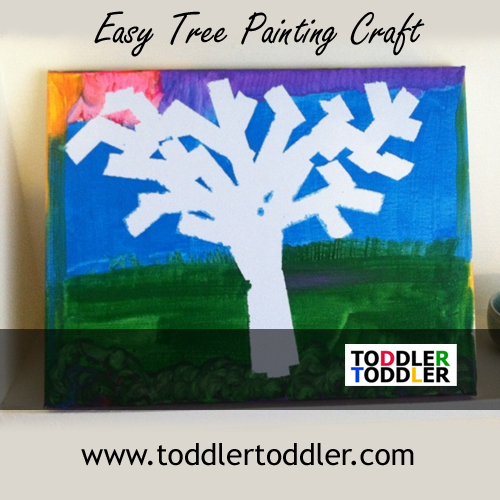 Make this with your toddlers, little ones or big ones! You just need a small blank canvas, scotch tape and some paint.
First, take pieces of scotch tape and stick them to a blank canvas creating a tree. Push on the tape so that the edges are stuck.  (You might want to do a quick test with just a small piece of tape to be sure that after you press it on, you can remove it easily without leaving any sticky stuff behind.)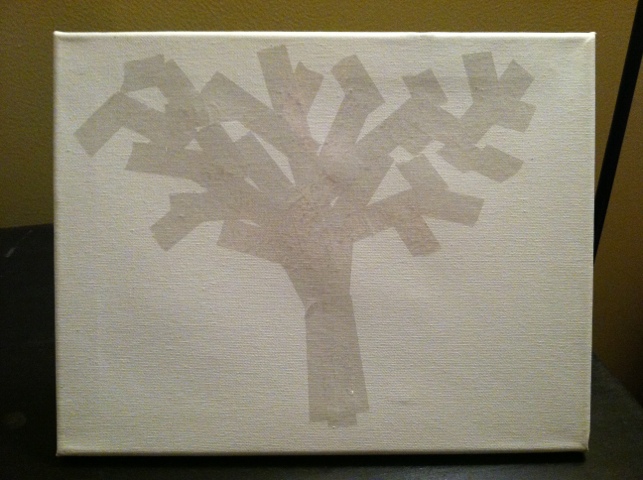 Then use some paints and let your toddlers, preschoolers, or big kids paint over the entire canvas, even on top of the tape. We put green on the base, then blue and then some other colors at the top with a yellow in the corner for some sun. You can let your kids be creative and paint whatever colors they want!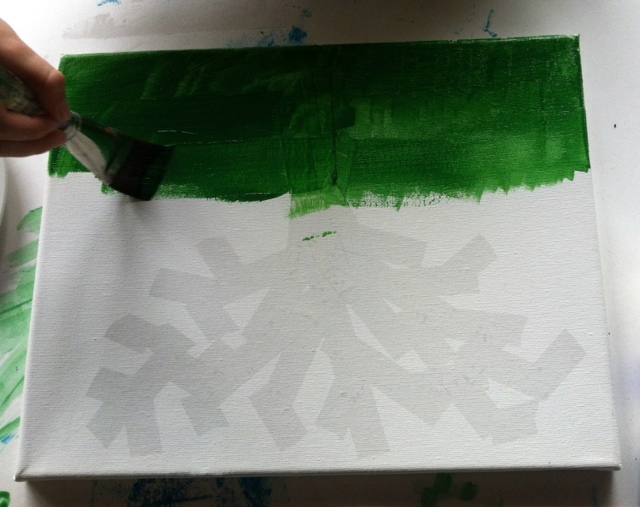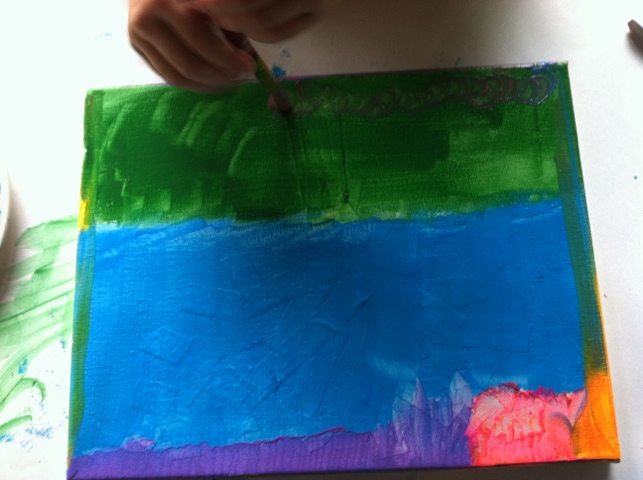 After your child is done painting the whole canvas, you can now carefully peel off the tape. It should come off easily and it is easier to take off while the paint is still a little wet.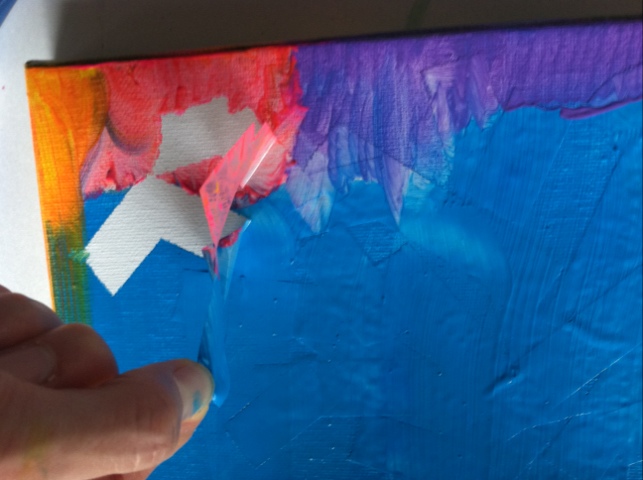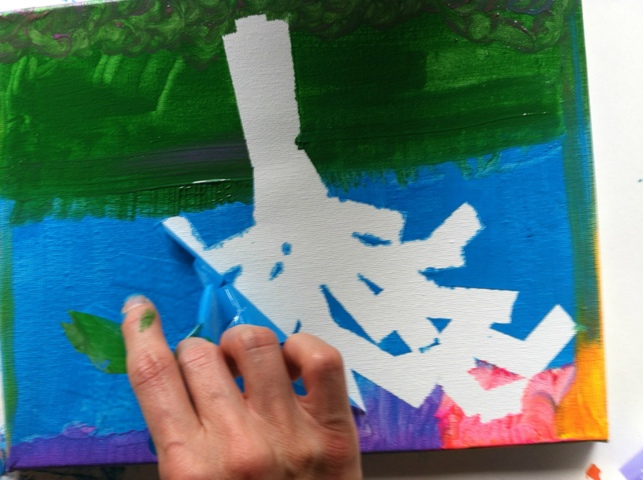 When you are done peeling off the scotch tape, you will see the white tree appear with all the colors around it!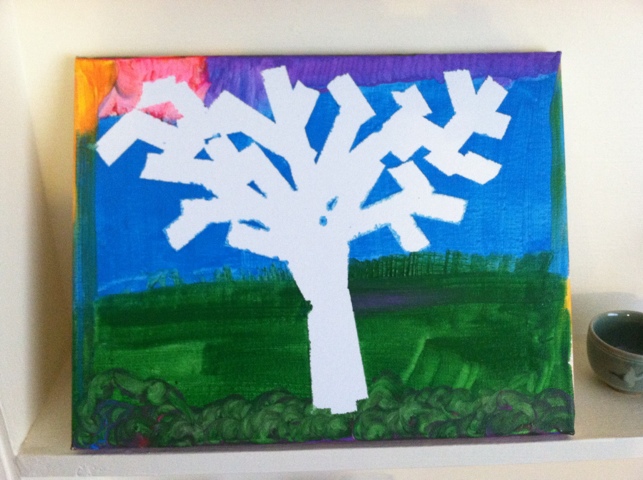 Beautiful work! Share a photo of yours on our Facebook page. I'd love to see it! ~Jennifer
Related posts: