Milk Carton Coming in for a Landing!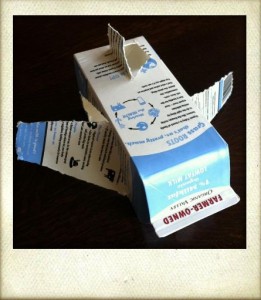 All you need for this is an empty, washed out half-gallon milk carton. Being very careful, cut a small slit near the bottom of one side and then make it into the tail.
Then on the sides cut out the wings and bend them out just a bit.
Now you can decorate your airplane or put some little people inside to go for a flight!
Safe Travels! :)
Related posts: