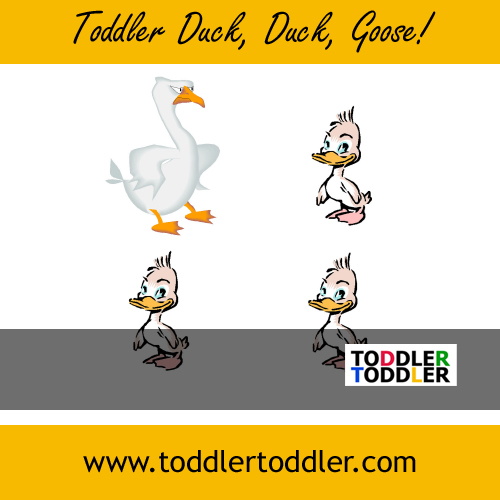 Toddler Duck Duck Goose Game!
Here's a fun way to play Duck Duck Goose with Toddlers at a playdate, school or party! Print out the sheet of ducks and a goose and then cut them out and lay them face-down on the floor. Have all the kids stand around in a circle and then tell them all to pick up one off the floor.
Go around the room and have each toddler show you what the picture is and say "Duck" if it is a duck. For the toddler that has the Goose, yell Goose and have all the kids run around in a circle. Then have them all put the pieces of paper down and do it again!
Related posts: