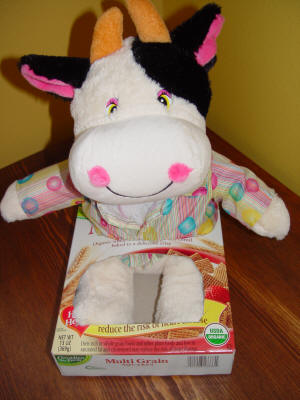 Cereal Box Slide
Use your cereal box for a fun ride for a favorite stuffed animals. Take an empty cereal box and tape the opening closed. Then cut out a big hole on one side that would be big enough to put the bottom half of a stuffed animal inside. (see photo) Then put it on the carpet and push it across the room! Let your toddler chase it and bring it back to you or push it back to you!
Supplies Needed-
– empty cereal box
– tape
– scissors
Tips/Suggestions-
– Use two cereal boxes and have races pushing them around the room!
– You can put trucks, cars and other toys inside while you push it along.
Related posts: