Here's another one to take along with you for grocery shopping or running errands.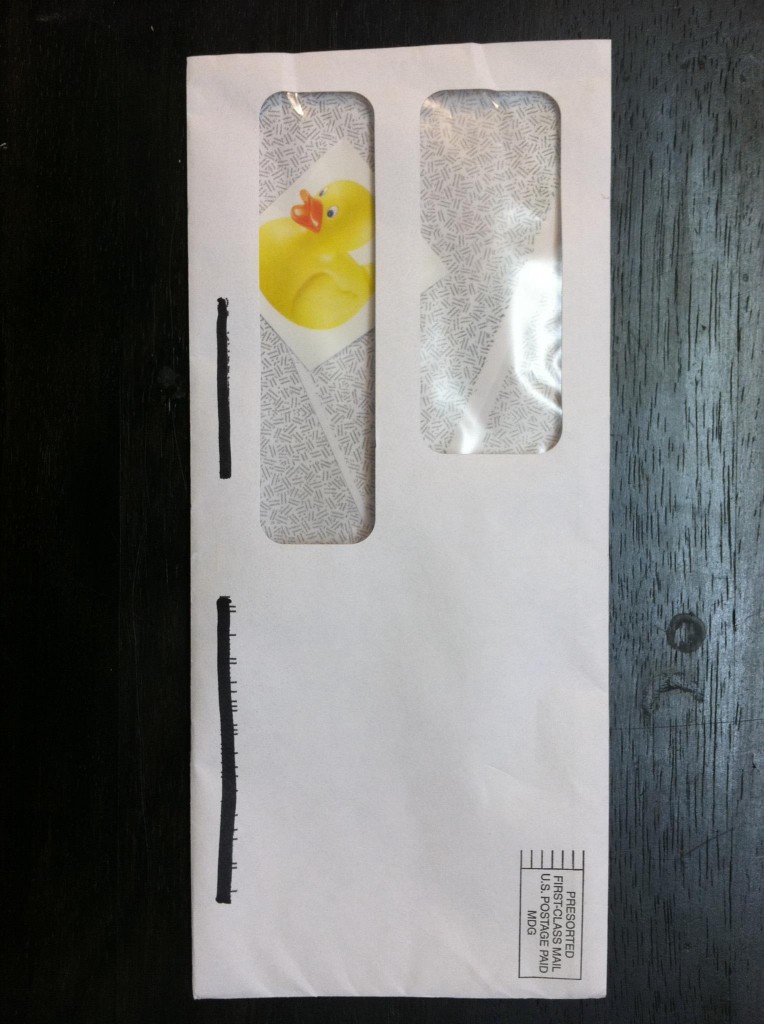 Take a business envelope with a window on it and cut out a small picture of something small and put inside, then seal/tape up. Then let your little one shake the envelope around to find the picture inside.
Peekaboo! :0 Maybe keep one in your purse for the checkout line?
Related posts: