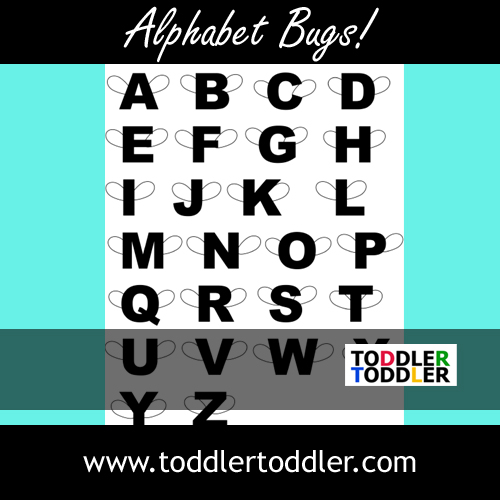 Alphabet Bugs!
Have fun with this learning activity and let your toddler get all of the alphabet bugs off of you! Print out the sheet of alphabet letter bugs and then cut them all out. Next use some tape and tape the letter bugs all over your body and clothes.
Then ask your toddler for some help in getting all of the bugs off of you! Let her peel each letter of and while she is doing it, be sure to review each letter and body part. Say " Hey thanks for getting that letter A bug off of my arm!"
As she takes them off of you, she can stick them to a wall or poster board. Then you can put them all if order at the end and sign the alphabet song together. She'll have fun taking the bugs off and helping you out!

Supplies Needed-
– printer to print out the sheet of alphabet bugs (UPPERCASE) and/or sheet of Alphabet Bugs (lowercase)
– tape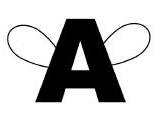 Tips/Suggestions-
– You can also tape the letters on objects in the room and review those items with your toddler when she takes the bug off. (Ex. couch, chair, rug)
If your toddler likes this game, try out the Toddler Activities: Alphabet Cars Learning Game!
Related posts: