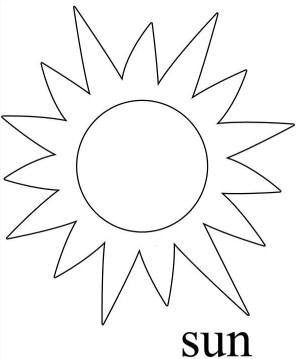 Toddler Yoga – Sun Salutations!
Do some Yoga with your toddlers and celebrate the sun!
Put on some nice calm music and print out the sun sheet and let your toddler color it. Talk about where she'll see the sun and what color it is. Then cut it out. Find a place on the floor, with or without a yoga mat. (Yoga mats always seem to interest toddlers. They are soft, colorful and fun.)
Have your toddler stand next to you as you raise the sun into the air with arms up to the sky. Then bring the sun down to the floor as you bend at the waist. The put the sun down on the floor and move your feet back so that you can lay flat with your face on the sun. Next do a push up and bring your feet back up, pick up the sun and raise it so the sky again.
You've just done a Toddler Toddler Sun Salutation with your yogi toddler! Now help your toddler to do it again and help her with holding the sun!
You can watch an animation here: – Sun Salutations standard poses (please listen to your body when starting any new exercise. )

Supplies Needed-
– Printer to print the sun
– Floor space, with or without yoga mat
– Nice calm music

Tips/Suggestions-
– For real adult yoga instruction, try this for a morning routine!
– Be aware of your body's limits before doing this activity.
– Sun Salutations standard poses
Related posts: