Have your own Coffee Shop!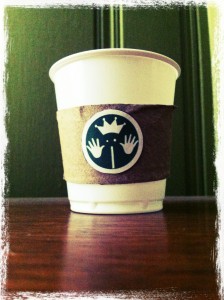 Have some fun with other little ones by serving up your own brand of coffee. Use the print out if you want to use some premade coffee cup logos or make your own! You can also color in the OPEN sign to let everyone know when the coffee shop is open, and don't forget to put down the flavor of the day!( Coffee Shop Printout)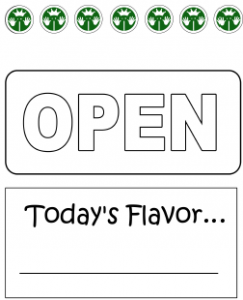 For the cups, use some small plastic or paper dixie cups and cut a strip from a paper towel roll. Then glue on the special logo, or design your own and tape it to the cup.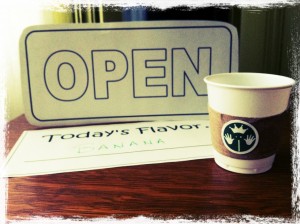 For making the special coffee drinks, let your little one stir up some milk in a measuring cup and add a squirt of chocolate syrup to make that capuccino! :) You can add whip cream if you want for the foam. :)
One skinny, no whip, decaf caramel latte comin up!
Related posts: