Throwing a party for a teddy bear? Then you might need some invitations!
This is a fun way for your toddler / preschooler to plan a party for that special Teddy Bear… with invitations and all. And you can do it over and over again.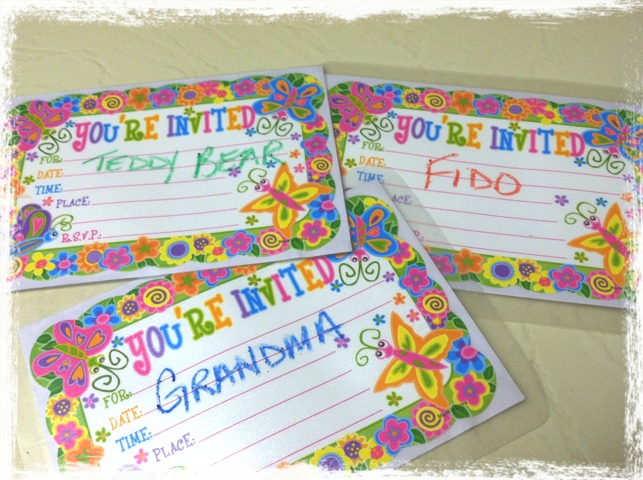 First, I found some cute invitations from the dollar store that came with 10 card invitations and envelopes.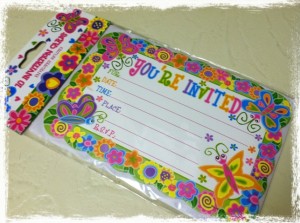 I took those invitations and covered them with some contact paper so that they could be used over and over again to invite dolls, pets, teddy bears, and even some neighbors or close relatives. Start with laying out some contact paper to see how much you will need, and then cut a strip so that it will leave a little extra around each invitation. (I placed the envelopes down underneath the invitations)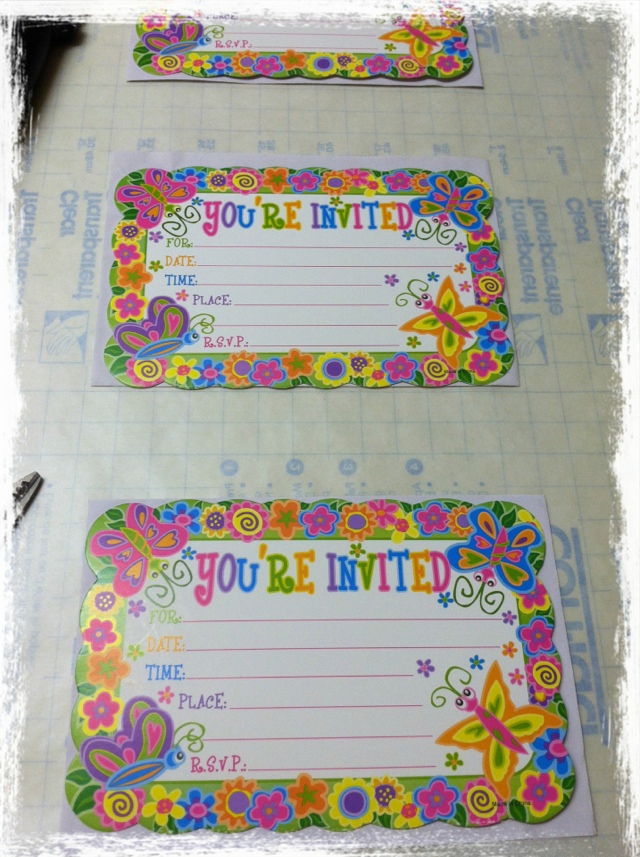 I placed the envelopes down with the backs on the sticky part and then used a glue stick to put the invitations in place on top of the envelopes.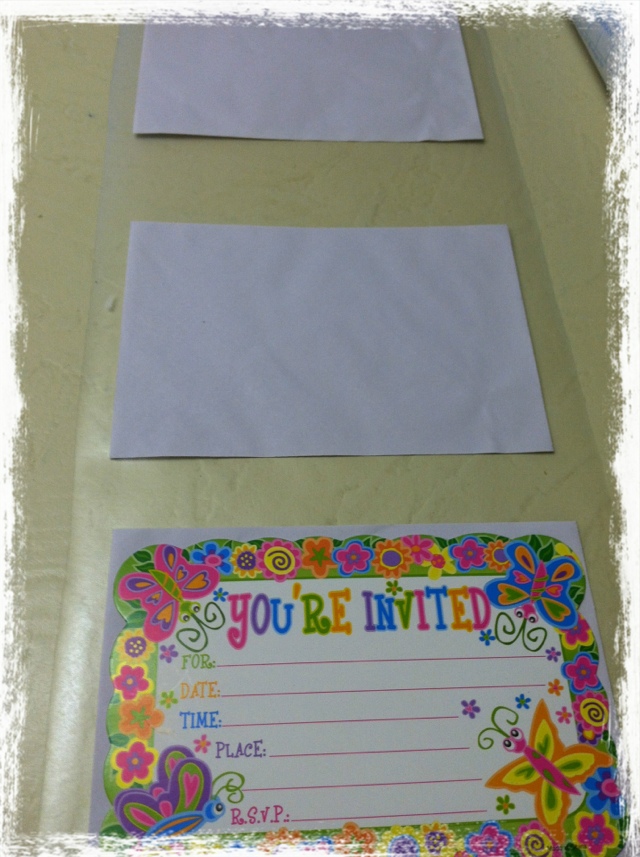 Then I cut them out leaving a lot of border and cut a new strip of contact paper, the same size as the first.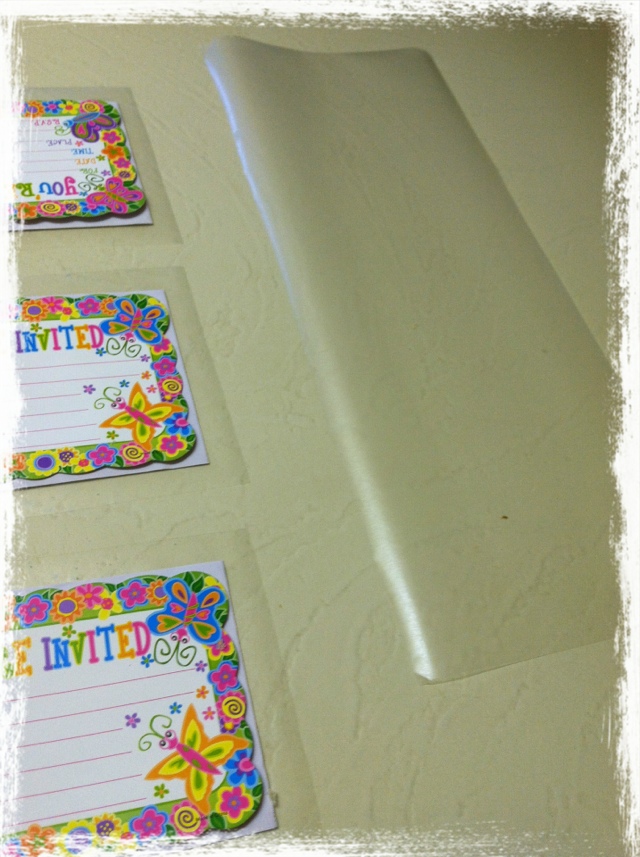 I then placed the invitations face down on the new piece of contact paper which then sealed the invitation and envelope inside contact paper. I smoothed it out on both sides to get rid of any air bubbles.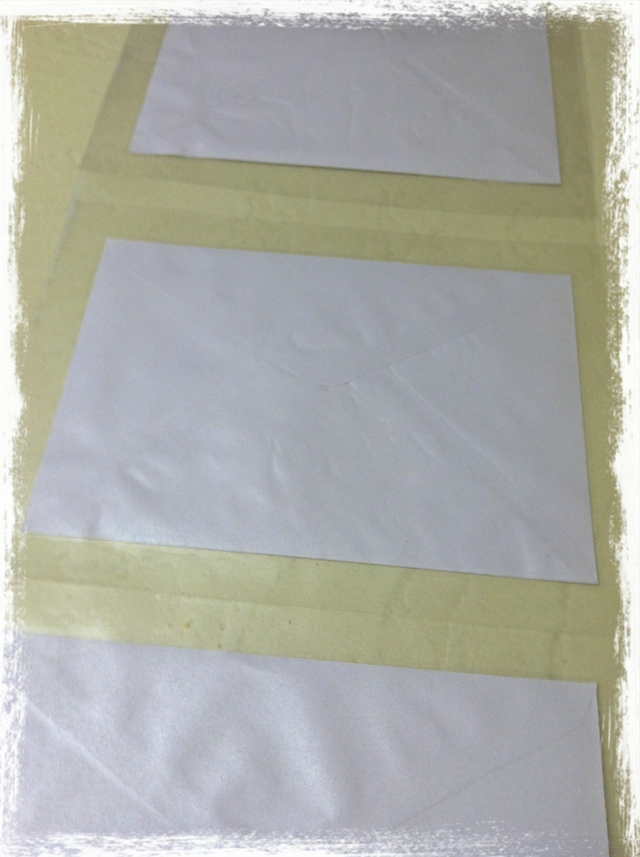 I then cut each one out. You can leave a little border of contact paper around each one to give it a softer edge.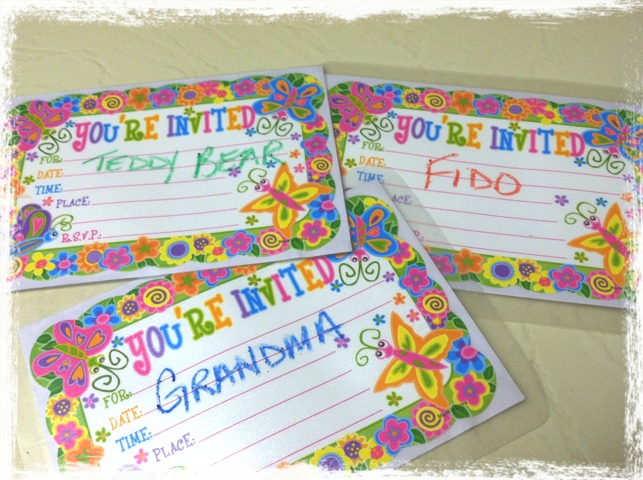 You or your little one can decide who to invite to the Teddy Bear party and use a crayon to fill out the invitations. Let her deliver the invitations to all the other stuffed animals, pets, or neighbors.
To erase them, you can use a paper towel. And to get them really clean you can use a little bit of comet/cleaning powder.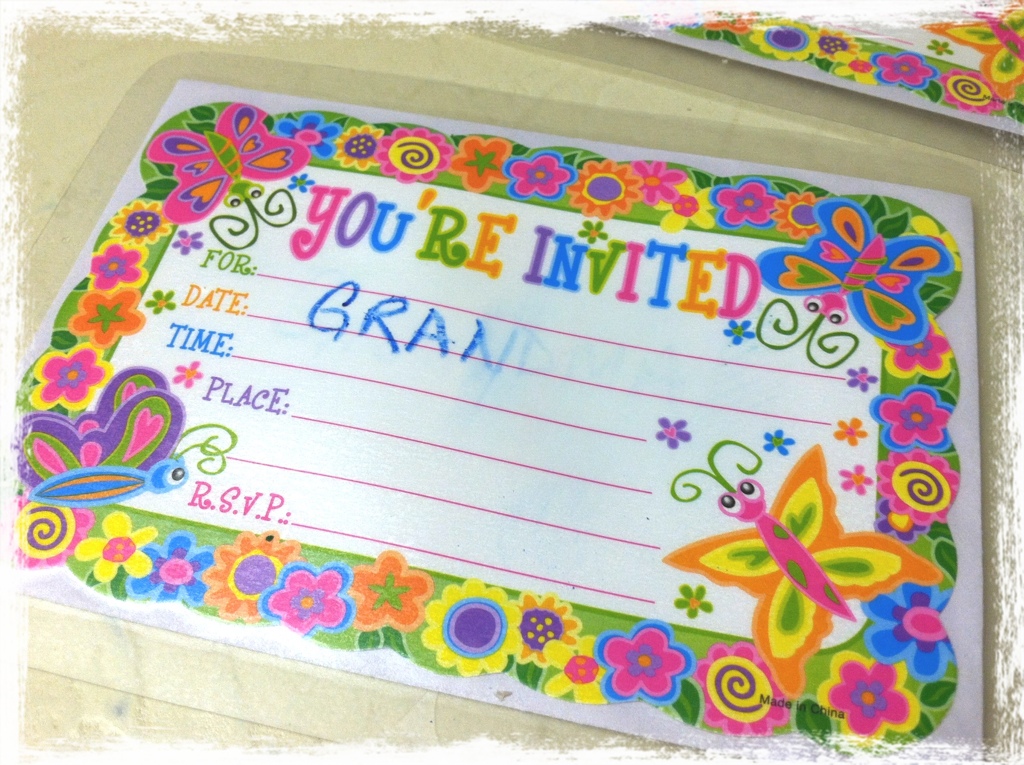 Related posts: