So I found this iPhone / iPad App that lets you send your own customized greeting card right from your iPhone to a loved one's mailbox — real snail mail not email. You just pick the template, change the words, add your photos, and then address the envelope. Then for a couple bucks you can have it mailed to your special person.
I Love It! They have Mother's Day themes, Birthday themes,
Here's a photo of one of the templates already in the app.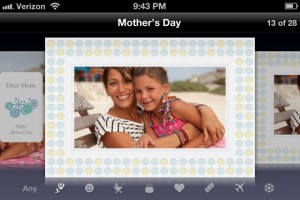 All you have to do is select an app, upload your photo, change the text and then address the envelope.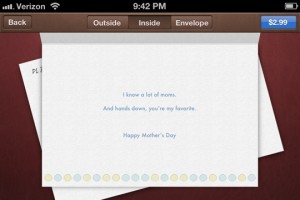 Then you can purchase the card for a couple bucks to send in it in the mail. Real mail. :)
Here's where you can find it on iTunes: Cards – Apple
Do you still send snail mail letters and cards to people?
Related posts: