You and your toddlers can make some fun Halloween decorations or crafts with this activity.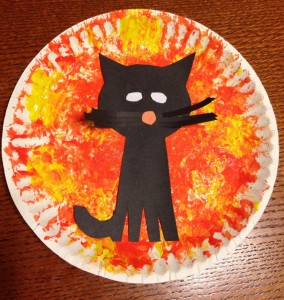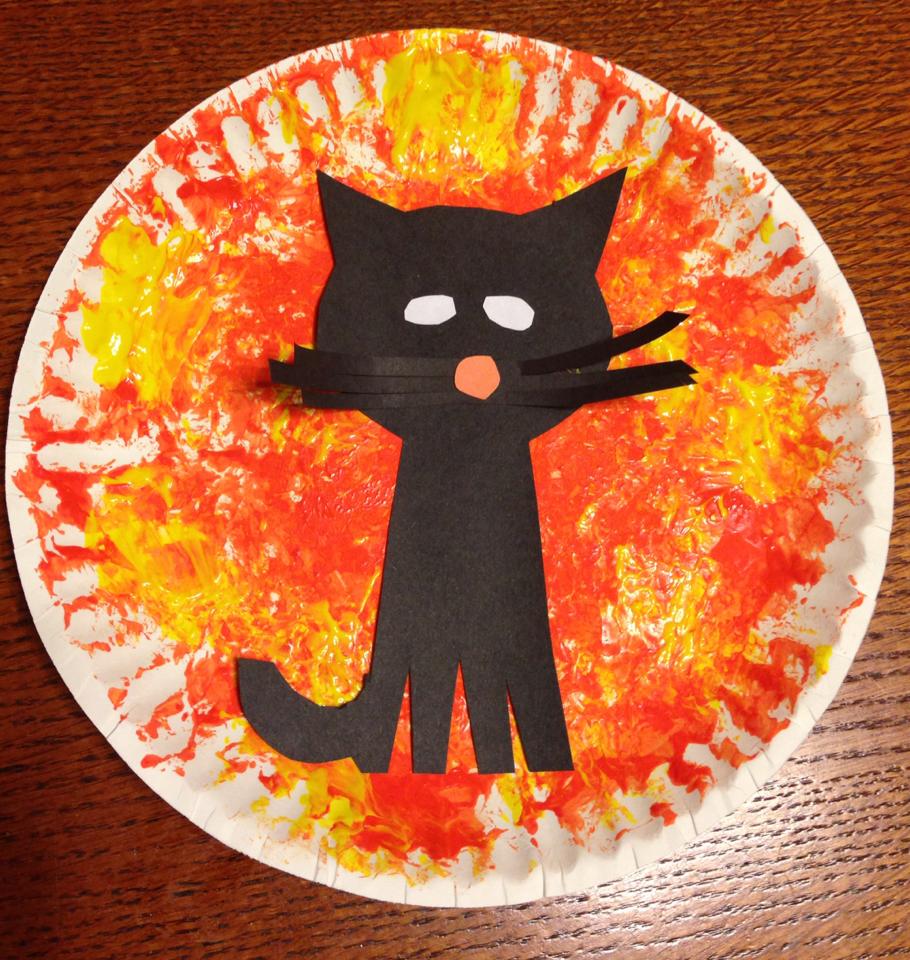 What you'll need:
paper plate ( regular size)
1 gallon zippy bag
Orange and yellow kid paints
black construction paper
white paper, and orange paper
glue/tape
printer to print the black cat outline to use as a guide when cutting the black paper
How to make this:
Let your toddler make the orange and yellow background with a paper plate following one of our Toddler Zippy painting activities .
Let that dry
Then print out the black cat outline above and use the large cat outline as you cut the cat out of black construction paper. After you cut it out in the black paper, you can cut three small narrow triangles at the bottom to make the legs if you want. (see photo)
For the whiskers, cut a small strip of black paper about a 1/2 inch thick and 4 inches long. Then cut each end into 3 strips, but leave about a half inch in the middle to put the nose. Then take the edge of the scissors to curl the whiskers slightly.
Now let your toddler glue/tape the cat to the painted plate, glue some eyes, the whiskers, and a nose on top.
Related posts: