I truly believe that by having a child, I've learned a lot about myself and how to have more patience. Children really know how to keep pushing to see what you'll do, don't they? (Sometimes,even more so than adults.) And yes sometimes, it just gets to be too much. That's when I declare the earlier-than-early-bedtime, and pull out my secret stash of chocolate chip cookies. lol.
So lucky for me I've found a new friend, Amy McCready.  She's been on all the talk shows (even Rachel Ray!) and has many years of experience helping parents enjoy parenting. She is just a wonderful person and we chatted on the phone. (I get tired of communicating via the computer, so I just called her to chat the old fashioned way…on the phone. ) Amy and I have worked to create an opportunity for you. She presents a webinar for parents and I would like to share that with you. I think that she has some wonderful tools to help us all be better parents and caregivers, especially at those points when we have run out of clever answers to the constant questions, and when we are just so tired we don't know what to say or do.
So, Amy is going to do a special webinar for us. yay! Here are the details. Sign up and mark your calendars so you don't forget! I'll be there too!
Special Webinar for Toddler Toddler on
Thursday, Oct 25 at 9:00pm (EST) USA

(NEW DATE!)

Get Kids to Listen Without Nagging, Reminding or Yelling

If you're tired of nagging, reminding and yelling to get kids to listen – this session is for you!
Learn easy to implement strategies to correct misbehavior and reclaim the calm voice you had before kids.
Discover proven tools for your most frustrating discipline dilemmas including the 5 R's of Fair & Effective Consequences.

So all you need is your computer. (No webcam required.) You'll see and hear Amy on your screen and you can even ask questions and she'll make them part of the presentation. Parents RAVE about this session. I've already used some of the tips I learned from Amy!

Click here to RSVP

today (past webinars filled up FAST!) and then kick back and learn from the comfort of your home.

Webinar seating will be limited so learn more and

RSVP

now! I'll look forward to welcoming you. ( Feel free to share with friends and family.)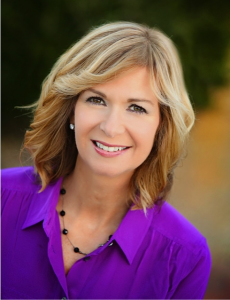 Here's Amy McCready's Bio (Isn't she so pretty? :) :
Parenting expert Amy McCready is the Founder of Positive Parenting Solutions and a "recovering yeller." She is a champion of positive parenting techniques for happier families and well-behaved kids. Amy reaches a worldwide audience with her Positive Parenting Solutions Online course and is a frequent guest on the TODAY Show and has also appeared on Rachael Ray, CNN, Fox & Friends, MSNBC, and elsewhere. In her most important role, she is mom to two teenage boys.
Comment below if you think you plan to attend or if you have a question/comment about the webinar or topic!
Related posts: