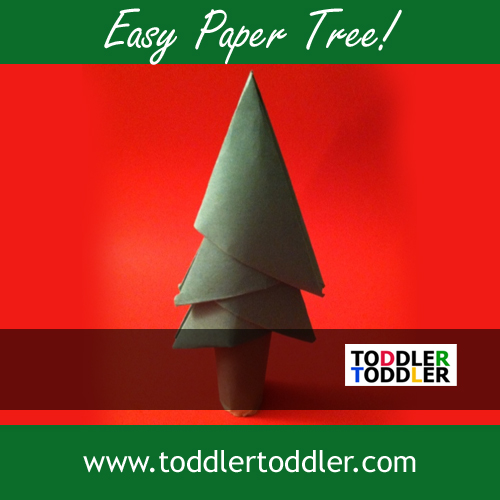 You and your kids will have some fun making paper trees to put around the house or to make your own forest for the Little People! :)
Start with a sheet of green colored construction paper and cut in half. Take one of the halfs and fold in half, long way, then unfold.
Then fold down the top corners to meet the fold line, as in the photo below.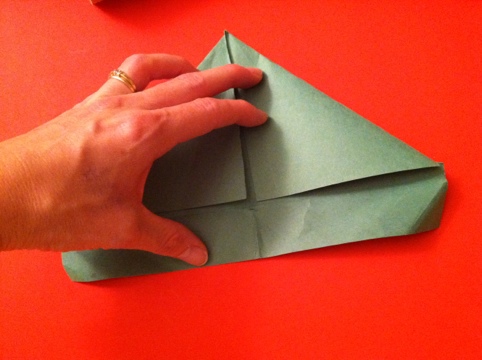 Next fold the left side to the right, along the first fold.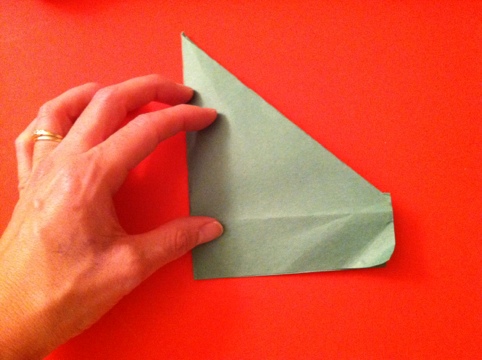 Then tuck the bottom flaps up into the top part.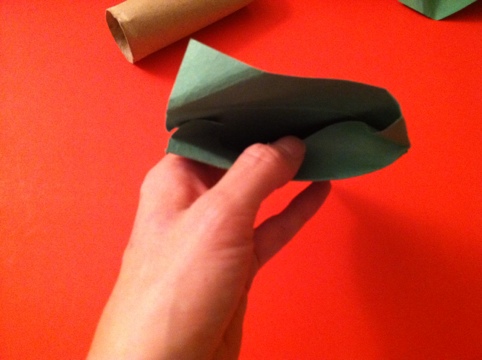 You'll want to fold it so that you end up with just one opening, like in the photo.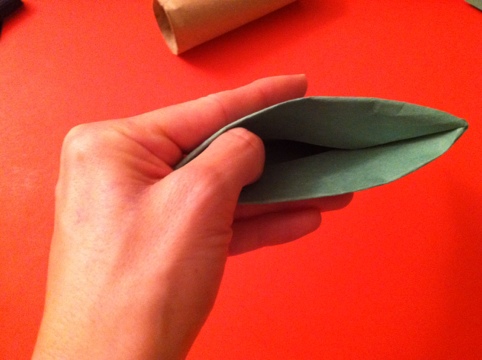 Then you will end up with a bunch of tree "cones." Let your toddler help to assemble the tree with adding them to the top of a cardboard roll. Let her count how many she adds, and you can alternate the sides so that they look like the photo at the beginning.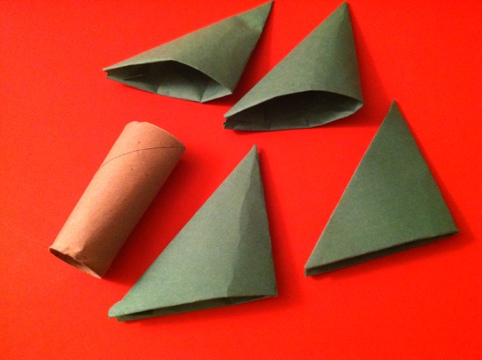 Now it's the fun part, to get some glue if you want and add some tree decorations, like glitter, or craft balls!
Related posts: