Make a holiday tree with some fun colors. I saw this color combination at Pier one imports and just had to create something fun for the little ones! :)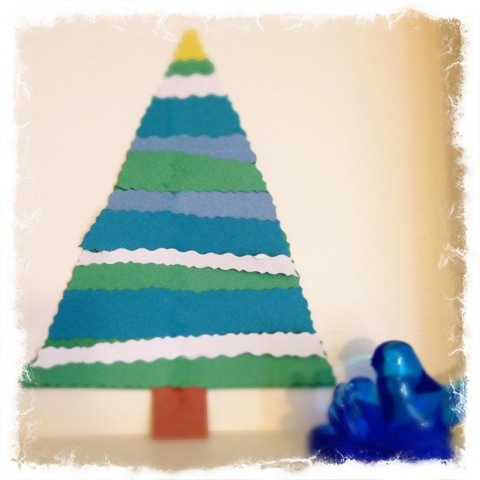 What you'll need:
Construction paper of teal blue, light blue, green, yellow, brown and white construction paper which you will cut into strips to make the rows of branches.
1 sheet of green construction paper for the base
glue
scissors with fancy cuts
How to make it:
First, the adult can cut up strips of paper to put across the 1 sheet of green construction paper. You can use all different types of scissor cuts and the strips can be of different widths.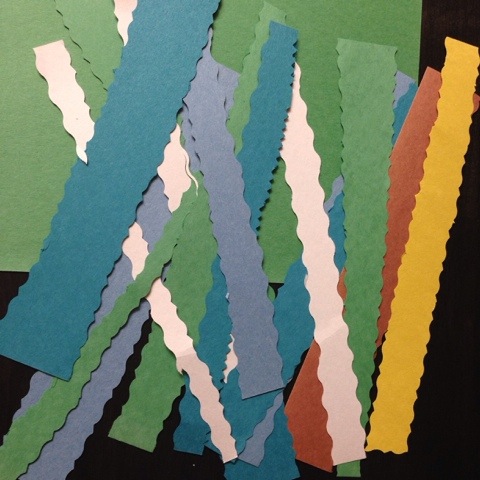 Next put the 1 sheet of green paper on the table and just put a line of glue down the middle.
Give your toddler some of the strips of paper to put across the paper and on the glue. You can put the brown strip at one end for the tree trunk if you like. Kids will be creative so maybe the brown one will end up in the middle. That's ok! :)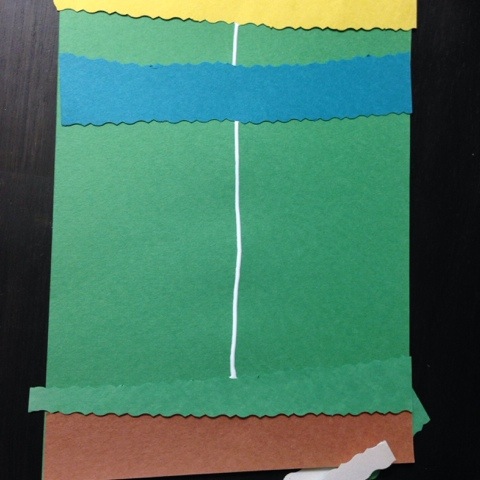 After your little one has added all the strips to cover up the glue line let it dry for a bit.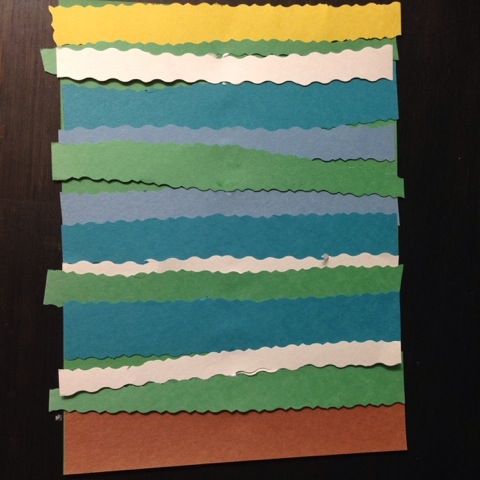 After it has dried, you can take your scissors and just cut up from one corner to the middle top and then cut the other side to make a triangle, the tree.  Then cut off the extra sides of the bottom brown strip to make the tree trunk.
If you like you can have your toddlers add some circles for ornaments too!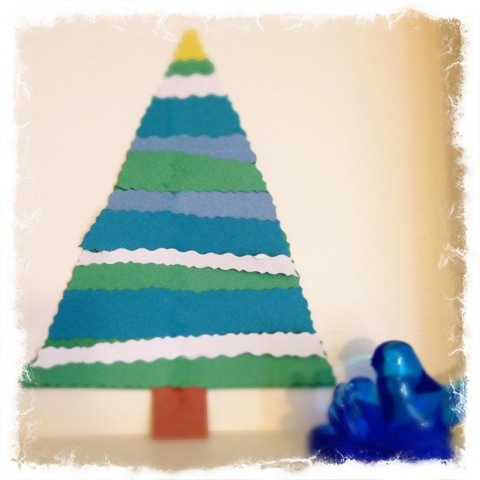 Related posts: