Hey Toddlers, you can make Rudolph the Red Nose Reindeer out of a cereal box and some paper towel tubes!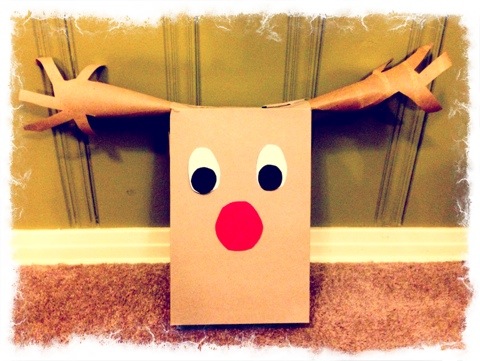 Here's what you'll need:
2 paper towel tubes
1 cereal box
construction paper ( white, red and black)
scissors
tape or glue
Here's how you make it:
Take your empty cereal box and open it up along the seams and turn inside out.
Let your toddler help to tape it together, except for the top flaps.
Cut out some circles for the eyes ( white, and black), and one for the nose.
Let your toddler help to tape/glue them onto one side of the box.
Now take your paper towel tubes and cut down from one end about 4 inches.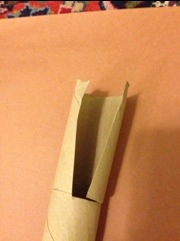 Then cut to from that point around the tube about an inch. (See photo)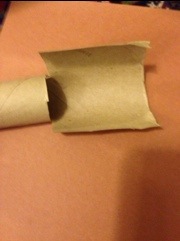 Let your toddler draw on the open part, what he thinks the antlers should look like. ( just lines works )
Then cut around the lines for him, to make it look like antlers.
Do the same with the other paper towel tube. Then put them in each side of the top flap and tape the top closed.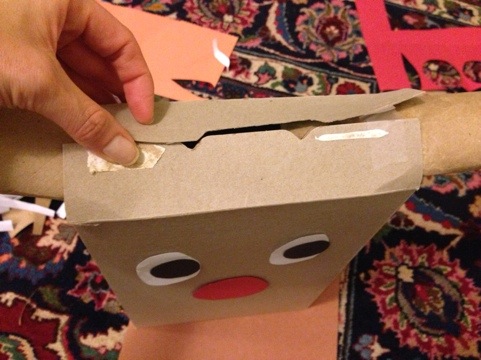 Then sing a round of Rudolph the Red-Nosed Reindeer together! :)
Related posts: