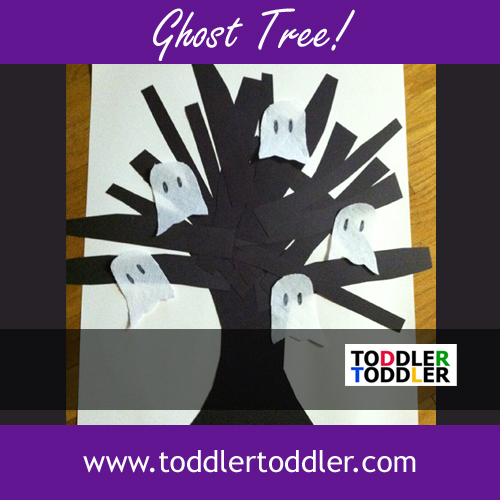 It's a Ghost Tree!
I had first made a little ghost napkin for my son's lunchbox. Just cut out a small ghost from a piece of paper towel and used a pen to make the eyes. He loved it, so we decided to make a fun Halloween craft/game! Just take a piece of poster board, cut up some strips of black construction paper, and a bigger piece for the trunk of the tree. Then let your kid glue all the black pieces on the poster board. Then add a bunch of the napkin ghosts.

Supplies Needed-
– poster board
– black construction paper
– glue
– paper towel
– scissors

Tips/Suggestions-
– You can make a game of "pin the ghost on the tree" like Pin the Tail on the Donkey!
-count the number of ghosts you add to the tree
– Add "Happy Halloween" across the top with an orange marker.
– cutout the tree after gluing everything together and put it on your front door for the trick or treaters!
Related posts: