Homemade Window Cling-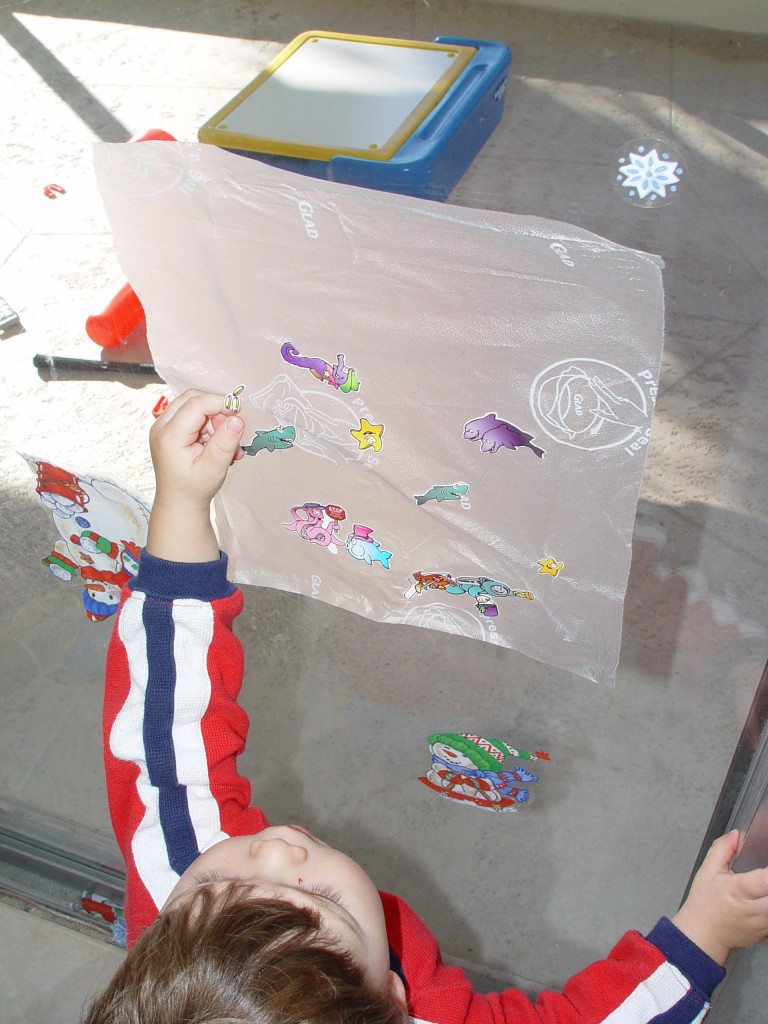 Take a sheet of that plastic wrap that you have to press to seal, and press it on a window. You might need to use your finger nail and run it across the edge to get it to stick. Then find some of your child's favorite stickers and have fun!

Supplies Needed-
– Plastic Wrap that has a sticky side, you need to press to seal it
– Fun stickers

Tips/Suggestions-
– You might find that the plastic wrap is torn down again and again. It is okay! Just let your little helper help you put it back up again and again. It is a learning process to see how the wrap clings to the window. Magic!
Related posts: