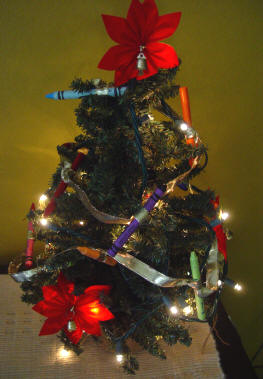 Crayon Garland
Make some fun garland for your holiday decorations! Take a piece of yarn, string, or ribbon and tie a crayon every few inches. Let your toddler pick each crayon for you and talk about the color of it. Then put it up around the house, tree or just let it hang in the doorway!

Supplies Needed-
– crayons
– string/ribbon/yarn

Tips/Suggestions-
– You can use up all of those small broken pieces of crayons with this project!
Related posts: