Mother's Day Fun! –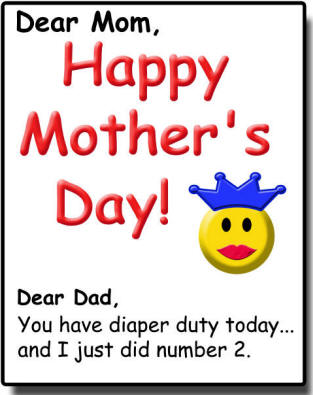 Make a poster, or an iron on or a card for Mom. (And if you are the mom, this can be a present to yourself, just be sure that you put it somewhere so that Dad sees it on your special day!). Print out the poster and have your toddler color on it with crayons to sign his/her name and tape it to the refrigerator, or print it on some iron transfer sheet and then put in on a toddler onesie or t-shirt to wear on Mother's Day for all to see!!

Supplies Needed-
– Printer and paper
– Cardstock

Tips/Suggestions-
– Mother's Day is for moms so take advantage of it…you deserve it!
– Check out the Mother's Day Wall Hanging activity!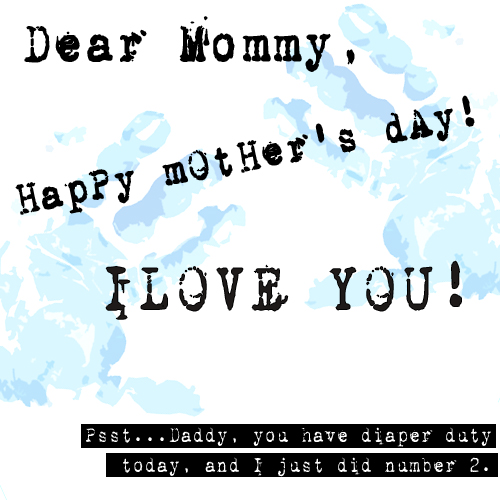 Related posts: