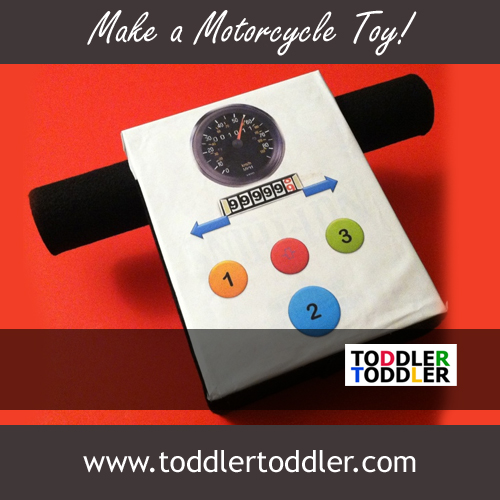 Does your little one like things that go? Maybe a motorcycle?
Make your little one or toddler a small motorcycle toy handlebar so that he/she can zoom around the house pretending to be on a motorcycle! All you need is a paper towel tube, printer to print out the dashboard, a small cracker box, and if you like some sticky felt.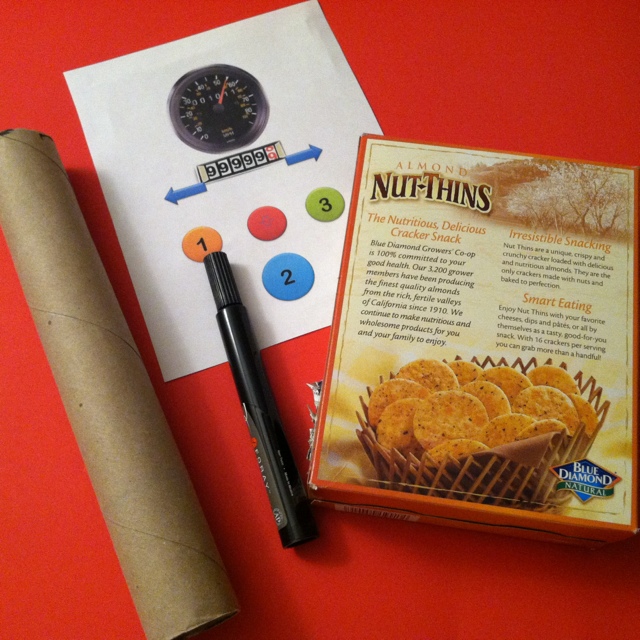 Take the cracker box and at the bottom on the side draw a circle the size of the papertowel tube. (You can hold the tube up to it and trace around it.) Make the same circle on the other side and cut out the circles. See below..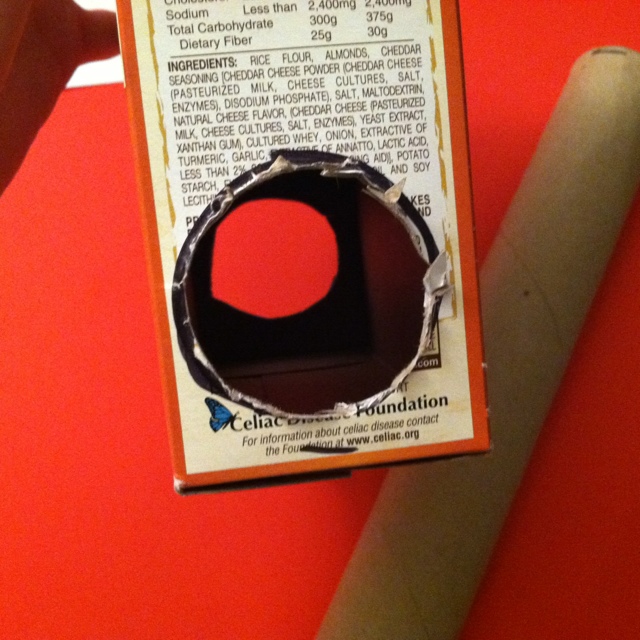 Then slide the paper towel tube in the holes to make your handle bars.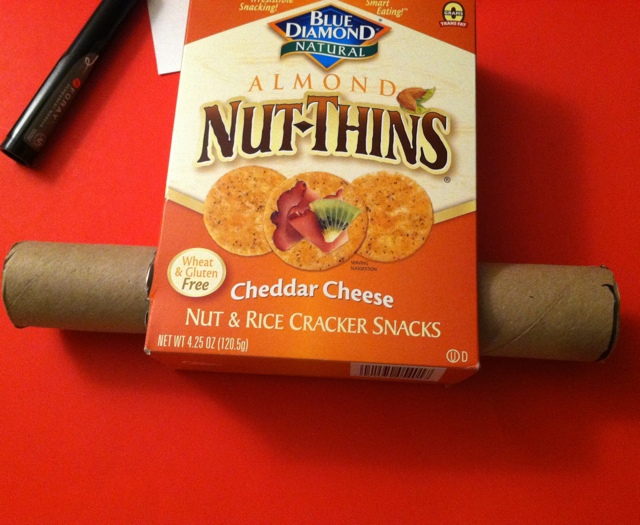 Then print out the Toddler Activities Motorcycle Dashboard Printout and cut to size and glue on the top of the cracker box.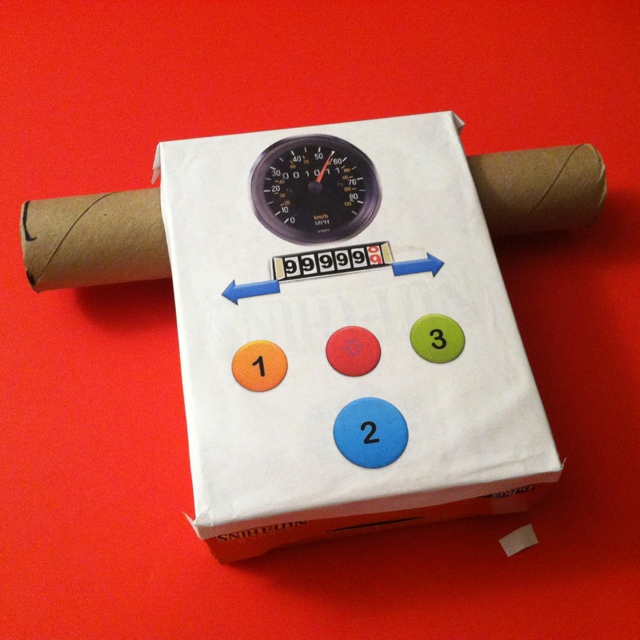 As a finishing touch, if you want, you can cut some sticky felt to cover the paper towel tube for the handle bars and around the sides of the box.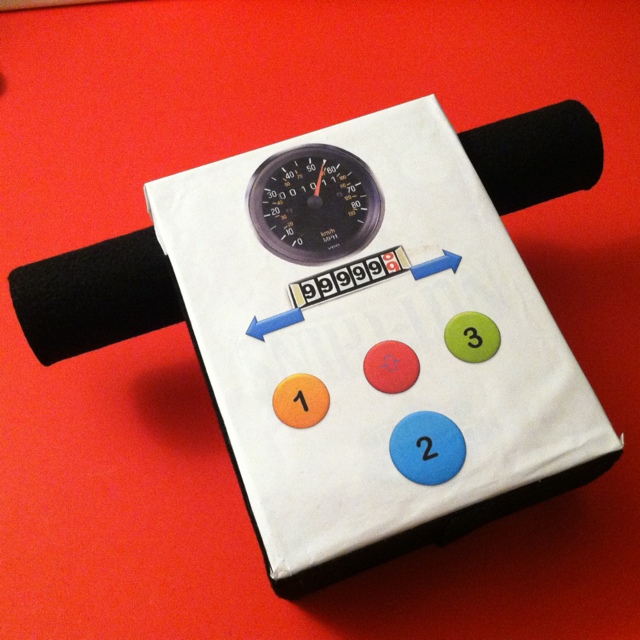 Now let your toddler rev it up and take it for a spin! ( Or just sit on the floor and pretend to go for a spin. lol)
Tips/Suggestions:
Ask your toddler to push on the right arrow to turn right.
Ask your toddler to push on the number 1, or the orange circle to honk the horn.
Make one for yourself and go for a ride together!
Related posts: